New software ensures process quality
DXQquality.management is a new key stone in paint shops, guaranteeing transparency in product and process quality
Dürr's new software DXQquality.management supervises product lifecycles and ensures highest quality standards. It allows the detection and visualization of quality deficiencies on painted car bodies. These defects can be tracked and comprehensive data analysis can be used to ensure production quality at any time. This makes DXQquality.management an indispensable tool in the paint shop of the future.
Individual customer requirements and more and more flexible production lines are leading to increased complexity in painting processes. Quality assurance has to adapt on these changing conditions in production. With its software DXQquality.management, Dürr offers a key technology for this ongoing transformation.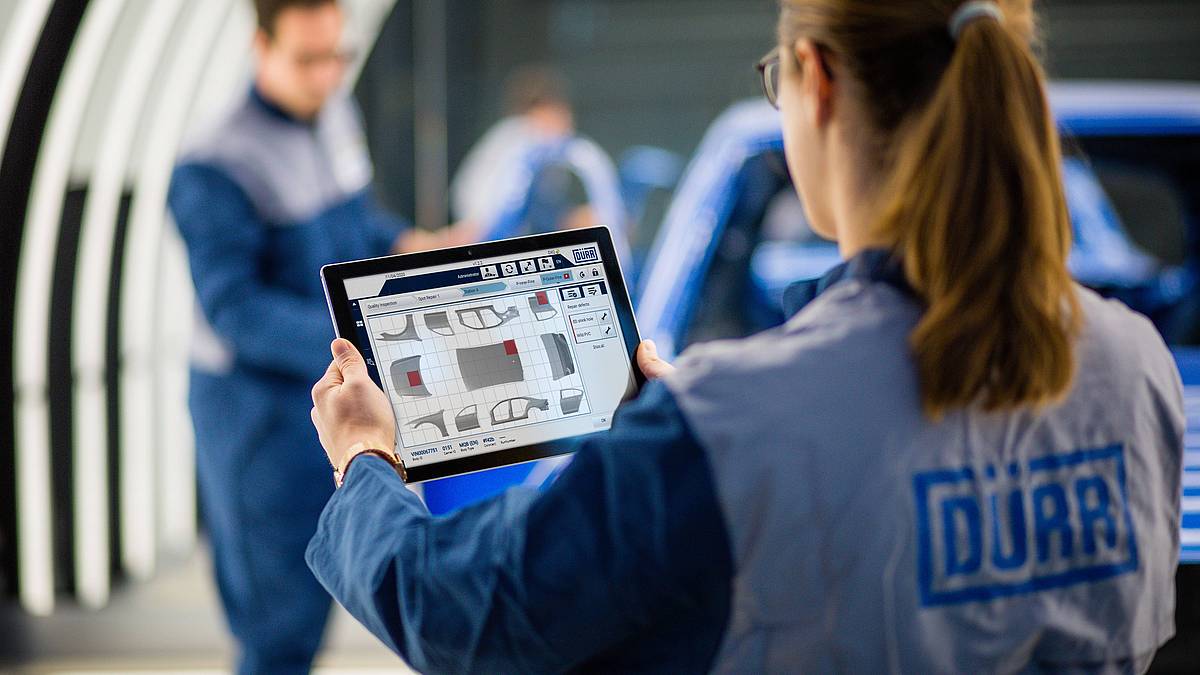 Transparency in production processes
The innovative DXQquality.management software solution guarantees a high level of transparency in product quality. The software is used for product and process tracking with a focus on quality analyses. Every car body manufactured in the production line has its own life cycle file in which every step is documented. This collected data is then used for process improvement as well as for analysis purposes. DXQquality.management is a mighty and sustainable tool for the optimization of production quality.
An intuitive, user-friendly and mobile application enables quality inspectors to enter the result of the quality inspection directly into the system. Potential quality defects are documented and corresponding rework can be carried out quickly and efficiently. Direct data entry assures a smooth production process and minimizes the time for quality inspection significantly. A graphical user interface is available for system administrators and gives them the opportunity to customize local production conditions. Additionally, dashboards provide relevant key figures for specific quality criteria such as rework rates as well as the most frequent defects. A heat map clearly displays the defect distribution on the car body. Finally, a guided plant tour offers the possibility to work out process check points. In this way, it is possible to react quickly to process errors which have an impact on quality.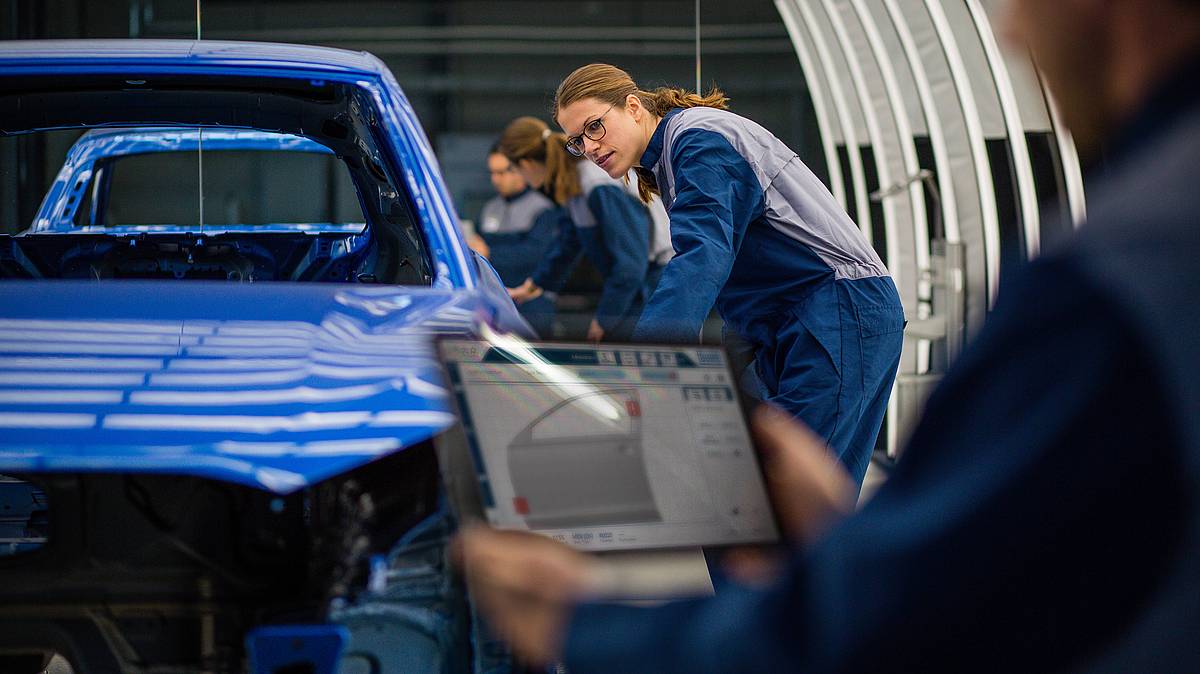 DXQquality.management – highest quality defined through
Lifecycle file for each product
Process data tracking
Information about quality trends
Quick identification of systemic errors
Dürr's DXQquality.management comes to use, for example, at the SAIC Volkswagen plant in Anting, China. As soon as an employee detects irregularities on the paint surface of the car body, these inconsistencies are entered directly into the system via tablet. To locate the affected area precisely, the program provides a 2D coordinate grid of the car body, which is familiar to the employee. All this documented quality data is supplemented by lifecycle data, resulting in a broad database – the basis for a data driven failure cause and action analysis. With the help of artificial intelligence, defect patterns can be detected. This is part of DXQplant.analytics, another software in the DXQ product portfolio.