Dürr Paintshop Systems Engineering (Shanghai) Co., Ltd
Dürr China – dedicated to providing diversified and localized services to the market.
The modern office complex of Dürr China is located in the industrial park of Qingpu District west of Shanghai. Opened in September 2017, the site covers an area of 27.3 acres, with a total building area of 20,000 m². At Dürr China around 1180 employees work together in all business divisions, test centers, and validation and training departments.
Besides our broad range of paint and application equipment for paint shops and exhaust air purification, we also offer car body deformation tests, painting and sealing tests, and combustion efficiency trials. We also perform product validation. We provide maintenance workers, operators, planners and managers with different levels of training in our equipment.
Dürr Megtec provides environmental equipment solutions that combust, recover and/or purify vapor-phase and liquid effluents, and filter particulate matter from a variety of manufacturing processes.
We also supply industrial dryers and ovens for roll-to-roll and web-forming applications such as graphics printing, nonwoven fabrics, membranes, and optical films; specialized coating lines for lithium-ion battery electrodes; and material handling systems for graphics printing.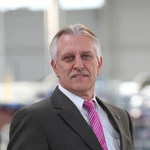 Reiner Schmid
Dürr Paintshop Systems Engineering (Shanghai) Co., Ltd.
No.665 YingShun Road, Qingpu Industrial Park
201799 Shanghai
China
As an international plant manufacturer, customer satisfaction is our top priority. In order to guarantee this, we are committed to providing exceptional support to our customers at all times. With experts from process engineering, electrical engineering/software, and R&D, Dürr offers future-proof service solutions.



Welcome to Pure Passioneering – Career at Dürr.
If you're passionate about technology, and Industry 4.0 inspires you, then Dürr is the right place for you. As an international mechanical and plant engineering group, we are open to all innovative ideas to make manufacturing processes even more efficient.
Here you have the freedom to use your entrepreneurial skills, the chance to work with an international focus, and the certainty of being part of a global market leader's jump into the digital industrial age