Welcome to the Collaborationeering Group.
Have you ever heard of Collaborationeering? That's what we call working in international teams on ideas for the future by taking different perspectives into account and passionately leading the way into the new digital industrial age. We strive for pinpoint solutions, not only to win over our customers but also to inspire our employees. After all, it is their expertise and potential that distinguishes Dürr as the leading machinery and plant builder.
If you're passionate about technology, and Industry 4.0 inspires you, then the Dürr Group is the right place for you. As an international mechanical and plant engineering group, we are open to all innovative ideas to make manufacturing processes even more efficient.
Here you have the freedom to use your entrepreneurial skills, the chance to work with an international focus, and the certainty of being part of a global market leader's jump into the digital industrial age.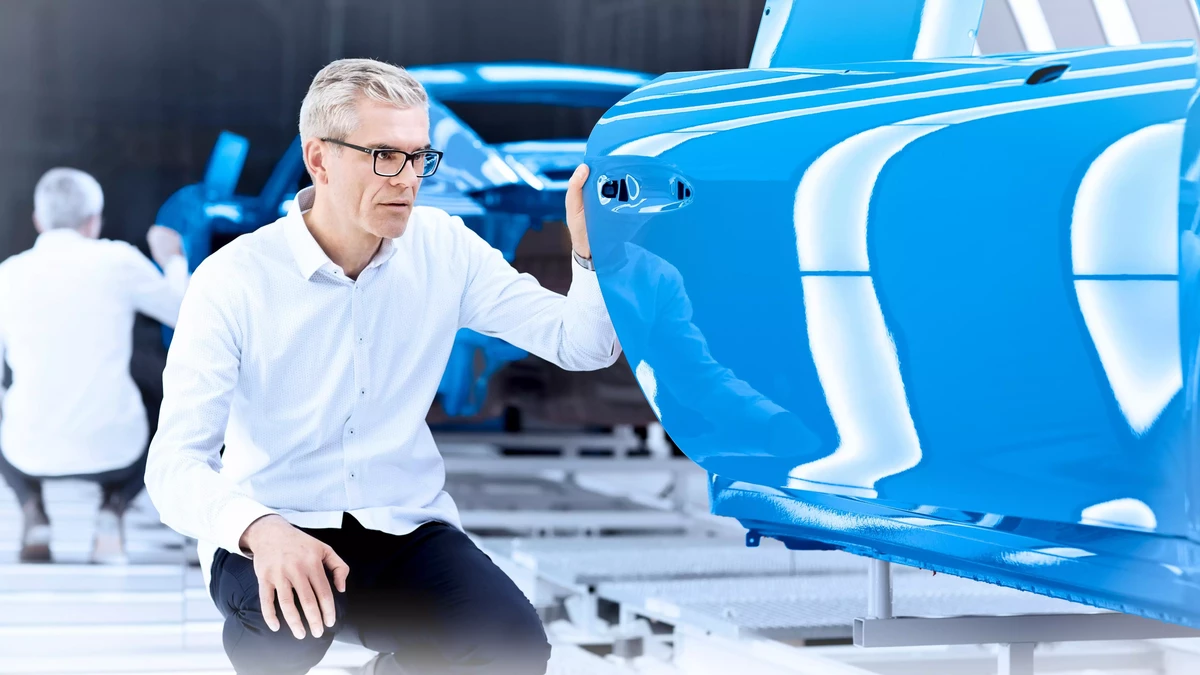 ---
Start your career at Dürr
---
---
Dürr Brasil Ltda.

Rua Arnaldo Magniccaro, 500
CEP 04691-903 São Paulo - SP
Brazil

Dürr Brasil Ltda.

Rua Arnaldo Magniccaro, 500
CEP 04691-903 São Paulo - SP
Brazil

Verind Brasil Serviços & Soluções Ltda

Av. Amazonas 1446
32600-324 Brasileia - Betim - MG
Brazil

Dürr Paintshop Systems Engineering (Shanghai) Co., Ltd.

No.665 YingShun Road, Qingpu Industrial Park
201799 Shanghai
China

Dürr Systems

Z.I. des Malines 32 rue des Malines
91090 Lisses
France

Dürr Systems

Immeuble Gaïa - 9 Parc Ariane Boulevard des Chênes
78280 Guyancourt
France

Dürr Systems AG

Carl-Benz-Straße 34
74321 Bietigheim-Bissingen
Germany

Dürr Systems AG

Carl-Benz-Straße 34
74321 Bietigheim-Bissingen
Germany

iTAC Software AG

Aubachstr. 24
56410 Montabaur
Germany

DUALIS GmbH IT Solution

Breitscheidstraße 36
01237 Dresden, Sachsen
Germany

DUALIS GmbH IT Solution

Breitscheidstraße 36
01237 Dresden, Sachsen
Germany

Dürr Systems AG

Am Handwerkerzentrum 5
04451 Borsdorf
Germany

Dürr Systems AG

Funkschneise 15
28309 Bremen
Germany

Dürr Aktiengesellschaft

Carl-Benz-Str. 34
74321 Bietigheim-Bissingen
Germany

Simone Beutel

Corporate Human Resources

Dürr Assembly Products GmbH

Köllner Str. 122 - 128
66346 Püttlingen
Germany

Christopher Ertel

Manager Human Resources

Dürr Somac GmbH

Zwickauer Str. 30
09366 Stollberg
Germany

Constanze Stein-Lenk

Manager of Human Resources

Dürr India Private Ltd.

471, Prestige Polygon, Anna Salai
600 035, Nandanam, Chennai
India

Benedict Sebastian Joseph

Dürr represented by: Schenck RoTec India Limited

A-5, Sector 81 Phase - II
201 305 Noida
India

Priyank Kaushik

Senior Manager

PT Dürr Systems Indonesia

Plaza Summarecon Bekasi, 8th Floor, Unit 801, Jalan Boulevard Ahmad Yani, Blok KA No.1
17142 Bekasi Utara
Indonesia

Etty Widowati

PA / MD Office

CPM S.p.A.

Via A. Spinelli 4
10092 Beinasco (TO)
Italy

Verind S.p.a.

Via Papa Giovanni XXIII, 25/29
20053 Rodano (MI)
Italy

Olpidürr S.p.A.

Via G. Pascoli 14 – I
20054 Novegro di Segrate
Italy

Enrico Magnetto

HR Manager

HR

Dürr Japan K.K

2-14-6 Sakae-cho
273-0018 Funabashi, Chiba
Japan

Dürr Systems Malaysia Sdn. Bhd.

4, Jalan SS 13/4, Subang Jaya Industrial Estate,
47500 Subang Jaya, Selangor
Malaysia

Etty Widowati

PA/MD Office

Dürr de México S.A de C.V.

Avenida La Noria 168, Parque Industrial Querétaro
76220 Querétaro
Mexico

Dürr de México S.A de C.V.

Avenida La Noria 168, Parque Industrial Querétaro
76220 Querétaro
Mexico

Dürr Systems Maroc

Zone Franche D'exportation, Lot 40 A
90000 Tanger
Morocco

Dürr Poland Sp. z o.o.

ul. Żółkiewskiego 125
26-600 Radom
Poland

OOO DÜRR SYSTEMS RUS

Krasnoproletarskaya str.16 Building 2
127473 Moscow
Russia

Dürr Africa (Pty) Ltd.

33 Roshan Road Framesby
6045 Port Elizabeth
South Africa

Dürr Korea Inc.

20F., D-Cube City 662, Gyeongin-ro, Guro-gu
08209 Seoul
South Korea

Dürr Systems Spain S.A.U.

C/ Zuatzu 8, Planta 2ª Parque Empresarial Zuatzu - Edificio Oria
20018 Donostia San Sebastián
Spain

Dürr Systems Spain, S.A.U.

Topacio, 54, Polígono Ind. San Cristóbal
47012 Valladolid
Spain

Dürr Systems Spain, S.A.U.

Avenida del Mediterráneo 2, 1C
28007 Madrid
Spain

Dürr Systems Spain, S.A.U.

C/ Antonio Machado 78-80, Planta baja; Viladecans Business Park - Edificio Australia
08840 Viladecans
Spain

Dürr (Thailand) Co., Ltd.

631 Media Gallery Building, 2nd Floor, Nonsee Rd., Chongnonsee, Yannawa
10120 Bangkok
Thailand

Dürr Systems Ltd. Sirketi

Sahil Mahallesi D-130 Karayolu Caddesi No: 45/4
41030 Basiskele / Kocaeli
Turkey

Dürr Ltd.

Broxell Close
CV 34 5QF Warwick
United Kingdom

Durr Universal, Inc.

1925 Highway 51 - 138
53589 Stoughton, WI
United States

Durr Universal, Inc.

1925 Highway 51 - 138
53589 Stoughton, WI
United States

Dürr Systems, Inc. - De Pere

830 Prosper Street
54115 De Pere, WI
United States

Dürr Systems, Inc. - De Pere

830 Prosper Street
54115 De Pere, WI
United States

Dürr Systems, Inc. - De Pere

830 Prosper Street
54115 De Pere, WI
United States

Dürr Systems, Inc.

26801 Northwestern Highway
48033 Southfield, MI
United States

Dürr Systems, Inc.

26801 Northwestern Highway
48033 Southfield, MI
United States

Dürr Systems, Inc.

26801 Northwestern Highway
48033 Southfield, MI
United States

Dürr Systems, Inc.

26801 Northwestern Highway
48033 Southfield, MI
United States

Dürr Systems, Inc.

26801 Northwestern Highway
48033 Southfield, MI
United States