Welcome to the Fascinationeering Group.
Professionals and Executives – Ready for a global career?
Fascinationeering – to us this means: Having a passion for technology and ensuring top-ranking positions with pioneering developments. Together we can work on solutions to make industrial manufacturing processes even smarter.
---
Entry and on-the-job training
Careers are as individual as biographies. That's why we offer our specialist and management staff a wide range of prospects for their own personal career. Our professional training offerings include opportunities to travel, work on advanced projects as part of an international team, networking on the market and connecting with people who share your interests. For a meaningful career, it helps to get a meaningful start. That's why we start you off with a modular induction plan before putting you through intensive on-the-job training on the structures, goals and technologies of our company. We want you to feel at home with us right off the bat, so you don't have to wait to start tapping into your potential and making a real contribution to Industry 4.0.
---
---
As a manager, you have an essential role to play in helping our company evolve and achieve its goals. We are continuously growing, and our strategy for our existing portfolio centers on one main goal: We want Dürr to lead the competition as a machine and systems builder in the digital age. That's why we're continuously working on further digitalizing our products, services and processes. Click here to read more about digital@Dürr and our strategy for the future. At Dürr, you'll have real responsibility and enjoy entrepreneurial freedom but you'll never be in it alone. We'll help you with our comprehensive training portfolio – Fit for Leadership for prospective and new managers, Advanced Leadership for experienced managers, and special apprenticeships for managers in production and assembly. We give you the tools you need, so that you and your team can succeed on the international technological market.
Good to know – Frequently Asked Questions
Thanks for your help!
Something went wrong!
Questions? Just get in touch with us!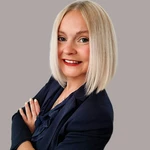 Saskia Gehring
Dürr Systems AG
Carl-Benz-Straße 34
74321 Bietigheim-Bissingen
Germany