Dürr Limited, founded in 1971, is headquartered in Warwick, England and has two additional locations in Leicestershire, England and Warrington, England.
We are the United Kingdom subsidiary of the Dürr Group. Dürr plans and implements turnkey painting and final assembly systems as well as machine and robot technology from a single source for the automotive and general industry. Dürr Limited offers high-performance systems for exhaust air purification and painting technology for various industries.
We also provide training courses on our products and systems and deliver a first class service, spare parts support, and a 24/7 hotline. Dürr offers innovative, sustainable, energy-saving solutions that help our customers achieve lower costs, higher quality, greater flexibility and efficiency in production and assembly, whilst continuously improving customer satisfaction and fulfilling our responsibilities to society and the environment.
The locations in Leicestershire and Warrington are responsible for the business of the sub-brands Dürr Megtec and Dürr Universal. Dürr Megtec is mainly engaged in air pollution control, industrial dryers and ovens as well as specialized coating lines for lithium-ion battery electrodes. Dürr Universal provides custom-engineered acoustic systems and emission/filtration solutions.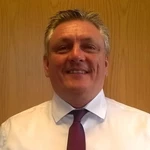 Darren Ashmore
Dürr Ltd.
Broxell Close
CV 34 5QF Warwick
United Kingdom
As an international plant manufacturer, customer satisfaction is our top priority. In order to guarantee this, we are committed to providing exceptional support to our customers at all times. With experts from process engineering, electrical engineering/software, and R&D, Dürr offers future-proof service solutions.



Welcome to Pure Passioneering – Career at Dürr.
If you're passionate about technology, and Industry 4.0 inspires you, then Dürr is the right place for you. As an international mechanical and plant engineering group, we are open to all innovative ideas to make manufacturing processes even more efficient.
Here you have the freedom to use your entrepreneurial skills, the chance to work with an international focus, and the certainty of being part of a global market leader's jump into the digital industrial age