The Dürr-Group has had a subsidiary in South Korea since 1995. Dürr Korea, based in Seoul, offers painting, application, final assembly and energy efficiency technology as well as exhaust air purification systems.
Customers primarily come from the automotive industry but also from the chemical sector and industry in general. Dürr Korea operates a service agency in Ulsan and has opened a robot training center there. The HOMAG Group and Schenck RoTec are represented in South Korea through a sales and service company.
Dürr Korea first began with the Dürr joint venture called Shinhaeng-Dürr in 1995. As its first projects, Dürr Korea implemented the turnkey paint shop
project for the SSangYong Motor Company in 1997 and Dewan Motors Pakistan in 2000. Since then, the company has established itself as a leading technology company in South Korea. In 2003 its name changed to Dürr Korea.
Besides paint shop and final assembly systems for the automotive industry, Dürr Korea offers robot technology for the automated application of paint, sealants and adhesives. We also supply efficient systems for the exhaust air purification market.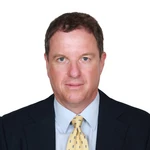 Martin Rotermund
Dürr Korea Inc.
20F., D-Cube City 662, Gyeongin-ro, Guro-gu
08209 Seoul
South Korea
As an international plant manufacturer, customer satisfaction is our top priority. In order to guarantee this, we are committed to providing exceptional support to our customers at all times. With experts from process engineering, electrical engineering/software, and R&D, Dürr offers future-proof service solutions.



Welcome to Pure Passioneering – Career at Dürr.
If you're passionate about technology, and Industry 4.0 inspires you, then Dürr is the right place for you. As an international mechanical and plant engineering group, we are open to all innovative ideas to make manufacturing processes even more efficient.
Here you have the freedom to use your entrepreneurial skills, the chance to work with an international focus, and the certainty of being part of a global market leader's jump into the digital industrial age