MEGTEC Systems AB provides environmental equipment solutions that combust, recover and/or purify vapor-phase and liquid effluents, and filter particulate matter from a variety of manufacturing processes.
material handling systems for graphics printing. We offer stand-alone components, integrated line solutions, and process optimization services.
MEGTEC Systems AB is an operating business unit of Dürr MEGTEC, which has been a member of the Clean Technology Systems (CTS) division of The Dürr-Group since October 2018. The merging of MEGTEC's activities with the environmental activities of The Dürr-Group has created a leading global supplier of environmental technology systems for industrial exhaust-air purification.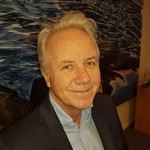 Martin Poulsen
Megtec Systems AB
Olskroksgatan 30, Box 6106
40060 Göteborg
Sweden
As an international plant manufacturer, customer satisfaction is our top priority. In order to guarantee this, we are committed to providing exceptional support to our customers at all times. With experts from process engineering, electrical engineering/software, and R&D, Dürr offers future-proof service solutions.



Welcome to Pure Passioneering – Career at Dürr.
If you're passionate about technology, and Industry 4.0 inspires you, then Dürr is the right place for you. As an international mechanical and plant engineering group, we are open to all innovative ideas to make manufacturing processes even more efficient.
Here you have the freedom to use your entrepreneurial skills, the chance to work with an international focus, and the certainty of being part of a global market leader's jump into the digital industrial age