Durr Vietnam Company Limited
Youngest Dürr subsidiary founded in January 2019
With our main office located in Ho Chi Minh City and the service center in Haiphong, we are well positioned to serve our customers across Vietnam. Together with other Dürr entities in the South East Asia region and Japan, we are strengthening the company's position in these promising markets.
Focus is on customer support with spare parts handling, services and plant modifications. As one of the main suppliers to the Vinfast company, we are proud to be part of the Vietnam dream of building the first national car. Dürr is excited to participate in the automation revolution going on in Vietnam.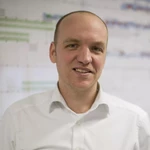 Andrej Capek
Dürr (Thailand) Co., Ltd.
631 Media Gallery Building, 2nd Floor, Nonsee Rd., Chongnonsee, Yannawa
10120 Bangkok
Thailand
As an international plant manufacturer, customer satisfaction is our top priority. In order to guarantee this, we are committed to providing exceptional support to our customers at all times. With experts from process engineering, electrical engineering/software, and R&D, Dürr offers future-proof service solutions.



Welcome to Pure Passioneering – Career at Dürr.
If you're passionate about technology, and Industry 4.0 inspires you, then Dürr is the right place for you. As an international mechanical and plant engineering group, we are open to all innovative ideas to make manufacturing processes even more efficient.
Here you have the freedom to use your entrepreneurial skills, the chance to work with an international focus, and the certainty of being part of a global market leader's jump into the digital industrial age