Dürr Systems AG is located in Bietigheim-Bissingen in the Dürr-Group headquarters. As an international market leader, Dürr Systems AG plans and implements turnkey painting and final assembly systems as well as machine and robot technology from a single source for the automotive industry worldwide. Dürr Systems AG also offers high-performance systems for exhaust air purification and painting technology for various industries.
Dürr is a traditional brand that has stood for technological progress and quality since 1896. In addition to technologically leading products, we distinguish ourselves through our process know-how, our project management and our service. In the field of intelligent networking, we have been researching for 20 years and are setting important benchmarks for the digitization of plants, machines and processes.
Around 2,200 people work at the Bietigheim site. The more than 70,000 m² company site has various technical centers that serve to test and further develop our technologies. Here we carry out painting and process tests for our customers. In our training centers, numerous group and individual training courses on painting technology are held every year.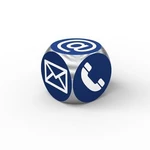 Contact
Dürr Systems AG
Carl-Benz-Str. 34
74321 Bietigheim-Bissingen
Germany
As an international plant manufacturer, customer satisfaction is our top priority. In order to guarantee this, we are committed to providing exceptional support to our customers at all times. With experts from process engineering, electrical engineering/software, and R&D, Dürr offers future-proof service solutions.



Welcome to Pure Passioneering – Career at Dürr.
If you're passionate about technology, and Industry 4.0 inspires you, then Dürr is the right place for you. As an international mechanical and plant engineering group, we are open to all innovative ideas to make manufacturing processes even more efficient.
Here you have the freedom to use your entrepreneurial skills, the chance to work with an international focus, and the certainty of being part of a global market leader's jump into the digital industrial age