OLPIDÜRR S.p.A. has been an Italian subsidiary of the Dürr-Group since 1977.
The company designs and manufactures painting lines for the automotive sector and general industry, air purification systems, monitoring software, and plant automation and conveyor systems. Olpidürr is also the Dürr-Group's specialist center for aluminum wheel painting.
Olpidürr operates all over the world - thanks to its experience, broad range of products and services, complete integration with the Group's technologies, project planning and management methods, and the worldwide network of Dürr Group subsidiaries.
Take a look at our online portal at www.olpidurr.it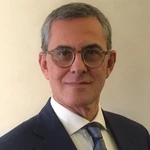 Marco Pizzamiglio
Chairman & General Manager
Olpidürr S.p.A.
Via G. Pascoli 14 – I
20054 Novegro di Segrate
Italy
As an international plant manufacturer, customer satisfaction is our top priority. In order to guarantee this, we are committed to providing exceptional support to our customers at all times. With experts from process engineering, electrical engineering/software, and R&D, Dürr offers future-proof service solutions.



Welcome to Pure Passioneering – Career at Dürr.
If you're passionate about technology, and Industry 4.0 inspires you, then Dürr is the right place for you. As an international mechanical and plant engineering group, we are open to all innovative ideas to make manufacturing processes even more efficient.
Here you have the freedom to use your entrepreneurial skills, the chance to work with an international focus, and the certainty of being part of a global market leader's jump into the digital industrial age