Since the very beginning, deeply understanding the problems of its customers has been a key priority for Verind. In over 60 years of evolution in technology and automation, the production processes have changed, but the company's philosophy has remained the same. Verind is currently a leading international company in specialist sectors such as industrial painting, surface protection, ultrafiltration, and water treatment.
Its strong potential in research and development, together with the experience it derives from its ongoing collaboration with global leaders in each of its specialist areas, marks Verind out as a renowned partner and supplier of a number of companies across a wide range of sectors and sizes, which are increasingly focused on and sensitive to new, eco-friendly technologies. It is a dynamic and constantly evolving company, which is always capable of meeting customers' expectations thanks to its extremely flexible production and ability to adapt to changes and market trends. At our modern laboratories in Milan and our technological center in Stuttgart, all our customers have the opportunity to test the quality of our technical solutions.
Our company is specialized in the production of industrial systems, with expertise, engineering, laboratories and technologies specific to the application of painting and coating products for metal, plastic, wood, ceramic, marble, glass, composites and FRP. Our offer, reflecting our internal subdivisions, is divided into three specialized sectors: application technology for cars; application technology for general industry; and technology for ultrafiltration, reverse osmosis and water treatment. Consequently, we offer integrated solutions through: robots and automatic systems, paint mix rooms, fluid transfer and movement, mini boxes for special colors, conditioning systems for paints, sealants and PVC, double-diaphragm pneumatic and electric piston pumps and
gear motors, manual and automatic guns, mechanical and electronic multi-component dosing systems, electrostatic manual and automatic applications, direct- or external-charge atomizers, primary-water ultrafiltration and treatment and tertiary treatments, reverse osmosis, membrane bioreactors, ionic-exchange resin plants, and chemical-physical plants.
Verind S.p.A.'s primary goal is to be a competitive company that works to fully satisfy its customers and all parties involved. We make sure to constantly and specifically pursue and monitor this satisfaction. The achievement of our goals and the quality of our products and services is the result of all corporate procedures, which means that all sectors and all levels are actively involved in this process. To that end, we set ourselves extremely high quality standards. Thanks to our constant commitment and experience in a diverse range of products, we have amassed expertise that is reflected in a high level of standardization, reliability and quality. Verind S.p.A. positions itself as a leading company that promotes a partnership with its customers, guaranteeing them one-stop service: from the preparation of feasibility studies, right through to post-sales assistance and staff training.
Take a look at our online portal at www.verind.net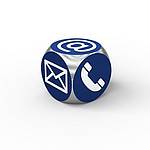 Contact
Verind S.p.a.
Via Papa Giovanni XXIII, 25/29
20053 Rodano (MI)
Italy
As an international plant manufacturer, customer satisfaction is our top priority. In order to guarantee this, we are committed to providing exceptional support to our customers at all times. With experts from process engineering, electrical engineering/software, and R&D, Dürr offers future-proof service solutions.



Welcome to Pure Passioneering – Career at Dürr.
If you're passionate about technology, and Industry 4.0 inspires you, then Dürr is the right place for you. As an international mechanical and plant engineering group, we are open to all innovative ideas to make manufacturing processes even more efficient.
Here you have the freedom to use your entrepreneurial skills, the chance to work with an international focus, and the certainty of being part of a global market leader's jump into the digital industrial age