Dürr Poland was founded in Radom (100 kilometers South of Warsaw) in 1990 and has been steadily expanding its facilities and services ever since. New office buildings and assembly halls were built in 1997, 2004 2013 and 2019. Currently, we plan to commission a new development for our use, which includes a new production hall together with office space totalling 3940 square metres.
Firma Dürr Poland została założona w Radomiu (na południe od Warszawy) w 1990 roku i od tego czasu systematycznie rozbudowuje obiekty i usługi. Nowe biurowce i hale montażowe powstały w 1997, 2004 i 2013 roku. W roku 2019 planujemy oddać do naszego użytku nową inwestycję, która obejmuje nowy budynek biurowy o powierzchni 2500m2 dla kolejnych 180 inżynierów oraz halę produkcyjno-magazynową o powierzchnią 5.000 m2.
Dürr Poland is an integral part of the globally operating Dürr Group based in Bietigheim-Bissingen in Germany. We provide complete transport systems, which are primarily used in car factories, in the paint shop and in final assembly. We also provide transport systems linking to other areas connected with the automotive industry. Our turnkey systems operate in dozens of car factories around the world. Our main goal is to provide smart transport systems that are designed to be efficient, cost-effective and state-of-the-art. We deliver in time and in the highest quality.
A very important activity of Dürr Poland is the application technology used during the painting process. Our team designs control systems (hardware, software) and produces control cabinets. We also provide commissioning and services for Dürr application technology. Aftersales service and modernization of existing car plants is one of our core competencies and growth areas. We are involved in car production plants in Poland, e.g. Wrzesnia, Poznan, Gliwice, Tychy and Starachowice, and offer direct services using local resources.
Thanks to our experience and unique knowledge in our field, we help to implement solutions that are contributing to the Industry 4.0. Our goal is to provide products and services equipped with smart (IIoT) functionality, which are an integral part of the digital@DÜRR strategy.
Dürr Poland jest integralną częścią działającej na całym świecie Grupy Dürr z Bietigheim-Bissingen w Niemczech. Dostarcza kompletne systemy transportu technologicznego, które przede wszystkim znajdują zastosowanie w fabrykach samochodowych, w obszarach lakierni oraz montażu końcowego. Dostarczamy również systemy transportu do innych obszarów powiązanych z branżą motoryzacyjną. Nasze gotowe systemy (pod klucz) działają w dziesiątkach fabryk samochodowych na całym świecie. Naszym nadrzędnym celem jest dostarczanie systemów transportu technologicznego, które zaprojektowane są w sposób efektywny, wydajny, ekonomiczny i bardzo nowoczesny (SMART). Dostarczamy w terminie najwyższą jakość.
Bardzo ważną działalnością DÜRR Poland jest Technika Aplikacji (APT) stosowana podczas procesu lakierowania. Nasz zespół projektuje systemy sterowania (hardware, software), produkuje szafy sterownicze. Zapewniamy również uruchomienie oraz serwis dla dywizji Dürr - ApplicationTechnology.
Obsługa serwisowa i modernizacja istniejących fabryk samochodowych to bardzo prężnie rozwijająca się działalność naszej firmy w ostatnim okresie. Jesteśmy blisko polskich fabryk samochodowych w Polsce jak weWrześni, Poznaniu, Gliwicach, Tychach i Starachowicach, gdzie możemy zaoferować nasze usługi bezpośrednio, wykorzystując lokalne zasoby.
Dzięki naszemu długoletniemu doświadczeniu oraz wyjątkowej wiedzy w obszarach naszej działalności uczestniczymy we wdrażaniu rozwiązań, które związane są z czwartą rewolucją przemysłową (Industry 4.0). Naszym celem jest dostarczanie produktów i usług wyposażonych w funkcjonalność SMART (IIoT), które są integralną częścią dynamicznie rozwijanej w ramach programu grupy DÜRR (digital@DÜRR).
Final assembly on the NEXT.level
Dürr Poland Sp. z o.o. is part of NEXT.assembly, the most comprehensive offer for final assembly on the market: we are a One-Stop-Shop for efficient solutions ranging from initial concept planning, consulting and the implementation of individual processes in conveyor, gluing, marriage, filling and testing technology. We focus on the entire final assembly line and look beyond the individual components. This end-to-end approach is our response to the challenges of the future. Learn more about NEXT.assembly and our final assembly portfolio here.

Dokument dotyczący informacji
Dokument dotyczący informacji o strategii podatkowej realizowanej przez Dürr Poland Sp.z.o.o. w roku podatkowym trwającym od dnia 1 stycznia 2020 r do dnia 31 grudnia 2020 r.
Polityka zintegrowanego systemu zarządzania jakością, środowiskiem.
Dürr Poland Strategia Podatkowa 2021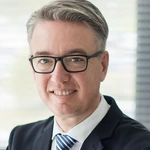 Andreas Federmann
Dürr Poland Sp. z o.o.
ul. Żółkiewskiego 125
26-600 Radom
Poland
As an international plant manufacturer, customer satisfaction is our top priority. In order to guarantee this, we are committed to providing exceptional support to our customers at all times. With experts from process engineering, electrical engineering/software, and R&D, Dürr offers future-proof service solutions.
Jako międzynarodowy producent maszyn i urządzeń zadowolenie klienta jest naszym najwyższym priorytetem. Aby to zagwarantować, zawsze staramy się zapewniać naszym klientom wyjątkową obsługę. Skontaktuj się z nami, gdy potrzebujesz pomocy technicznej, części zamiennych, modyfikacji urządzenia lub innego rodzaju usługi.



Welcome to Pure Passioneering – Career at Dürr.
If you're passionate about technology, and Industry 4.0 inspires you, then Dürr is the right place for you. As an international mechanical and plant engineering group, we are open to all innovative ideas to make manufacturing processes even more efficient.
Here you have the freedom to use your entrepreneurial skills, the chance to work with an international focus, and the certainty of being part of a global market leader's jump into the digital industrial age
Witamy w Pure Passioneering - Twojej karierze w Dürr.
Jeśli pasjonujesz się technologią i Inspiruje Cię Industry 4.0, to Dürr jest dla ciebie odpowiednią firmą. Jako międzynarodowa firma inżynieryjno-mechaniczna jesteśmy otwarci na wszelkie innowacyjne pomysły, aby procesy produkcyjne były jeszcze bardziej wydajne. Posiadasz swobodę w wykorzystywaniu swoich umiejętności w zakresie przedsiębiorczości, masz szansę na pracę z międzynarodowym zespole oraz pewność, że jesteś częścią globalnego lidera rynku, który wkracza w cyfrową epokę przemysłową.