Dürr Systems Ltd Şti., established in 2007, is a subsidiary of the Dürr Group and provides efficient solutions for industrial manufacturing processes. We are located in Izmit/Kocaeli, an important center of industry in Turkey.
Dürr Systems Ltd. Şti. operates on the Turkish market in the following areas:
Modification and modernization of existing paint shops and final assembly systems for the automotive industry. We also provide local support for turnkey greenfield projects.
Automation solutions and services for paint application with robot technologies are further core competencies.
And last but not least, we focus on processes to improve energy efficiency and exhaust air purification.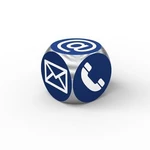 Jörg Hausmann
Dürr Systems AG
Carl-Benz-Str. 34
74321 Bietigheim-Bissingen
Germany
As an international plant manufacturer, customer satisfaction is our top priority. In order to guarantee this, we are committed to providing exceptional support to our customers at all times. With experts from process engineering, electrical engineering/software, and R&D, Dürr offers future-proof service solutions.



Welcome to Pure Passioneering – Career at Dürr.
If you're passionate about technology, and Industry 4.0 inspires you, then Dürr is the right place for you. As an international mechanical and plant engineering group, we are open to all innovative ideas to make manufacturing processes even more efficient.
Here you have the freedom to use your entrepreneurial skills, the chance to work with an international focus, and the certainty of being part of a global market leader's jump into the digital industrial age