Dürr Somac is the worldwide leading manufacturer of filling equipment for fluids and gases with a quantity of approximately 2.900 filling stations delivered in 44 countries.
We design, produce and install filling stations for the automotive industry, automotive suppliers and for manufacturers of commercial vehicles, buses, motorcycles as well as agricultural machines and special vehicles, among others.
We offer you filling processes, measurement and testing technology, application consulting and a full service handled by our specialists in Germany and at our locations worldwide.
Take a look at our online portal at www.somac-filling.com.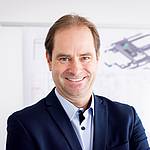 Holger Füssel
Dürr Somac GmbH
Zwickauer Str. 30
09366 Stollberg
Germany
As an international plant manufacturer, customer satisfaction is our top priority. In order to guarantee this, we are committed to providing exceptional support to our customers at all times. With experts from process engineering, electrical engineering/software, and R&D, Dürr offers future-proof service solutions.



Welcome to Pure Passioneering – Career at Dürr.
If you're passionate about technology, and Industry 4.0 inspires you, then Dürr is the right place for you. As an international mechanical and plant engineering group, we are open to all innovative ideas to make manufacturing processes even more efficient.
Here you have the freedom to use your entrepreneurial skills, the chance to work with an international focus, and the certainty of being part of a global market leader's jump into the digital industrial age