Dürr (Thailand) Co., Ltd.
Dürr (Thailand) is a representative of the Dürr Group and is home to outstanding expertise in the automation of industrial manufacturing processes. Our core competence is the engineering of efficient production technology.
Dürr's activities in Thailand began in 2012, when we set up the new paint shop for the Ford Motor Company in Rayong Province and established the Dürr office in Bangkok. Since the beginning, our goal has always been to support our customers with everything ranging from individual machines to turnkey manufacturing systems, and to use our technologies and services to help our customers increase the efficiency of their operations.
We not only offer modification design, installation services and spare-part services, but also enhance technical services and solutions for dedicated customer support in the plants.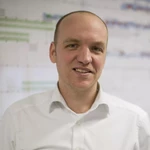 Andrej Capek
Dürr (Thailand) Co., Ltd.
631 Media Gallery Building, 2nd Floor, Nonsee Rd., Chongnonsee, Yannawa
10120 Bangkok
Thailand
As an international plant manufacturer, customer satisfaction is our top priority. In order to guarantee this, we are committed to providing exceptional support to our customers at all times. With experts from process engineering, electrical engineering/software, and R&D, Dürr offers future-proof service solutions.



Welcome to Pure Passioneering – Career at Dürr.
If you're passionate about technology, and Industry 4.0 inspires you, then Dürr is the right place for you. As an international mechanical and plant engineering group, we are open to all innovative ideas to make manufacturing processes even more efficient.
Here you have the freedom to use your entrepreneurial skills, the chance to work with an international focus, and the certainty of being part of a global market leader's jump into the digital industrial age