Hands-on instead of hands-off
Dürr provides on-site training for its customers
Laozi once said, "Learning is like rowing against the current. As soon as you stop, you drift back." It is no wonder that continuous employee training plays a crucial role in the success of a future-oriented company. After all, complex production systems can only reach full performance and efficiency when operators have in-depth knowledge of the technology.
Dürr, a paint shop and machinery manufacturer, goes the extra mile to provide its customers with the best possible support to maximize the potential of their plant engineering and application technology. Customized training programs are not limited to the Dürr-Campus in Bietigheim-Bissingen. The paint shop experts also provide essential knowledge directly at the customers' sites.
Dürr & More interviewed the customer training team to explore the advantages of these tailor-made training programs, inspired by the motto: "We love to train you – anywhere, anytime."
You offer comprehensive employee training for all projects, with Dürr's training team visiting customers and providing on-site training on the new paint shop. Can you give us an idea of how this works in practice?
Ms. Damian: About three to six weeks after the start of the commissioning phase, we begin conducting training sessions at the customer's production facility. There comes a certain point when the customer assumes responsibility for operating their paint shop and/or final assembly line. All training sessions must be completed before this so-called "transfer of risk." Timing is often a significant challenge because the training scope must align precisely with the phase when all systems are operational but production has not yet started. We also need to consider holidays and other non-operational days. Many customers book 100 training days, which we must accommodate within a tight timeframe. In such cases, we conduct parallel training sessions over a few weeks to optimize available time.
It sounds like there are complex processes involved for Dürr's training department. Can you tell us more about those?
Mr. Gerasch: The projects are very intensive. We organize 200 to 300 training days, including corresponding training materials, for up to three major projects per year. We handle about two-thirds of the training ourselves, while commissioning personnel, engineering colleagues, or external companies conduct the rest. When we have multiple parallel training sessions due to project deadlines, it adds more pressure. For example, if there are four simultaneous training sessions on a given day, we coordinate four trainers, four interpreters, and four on-site training groups.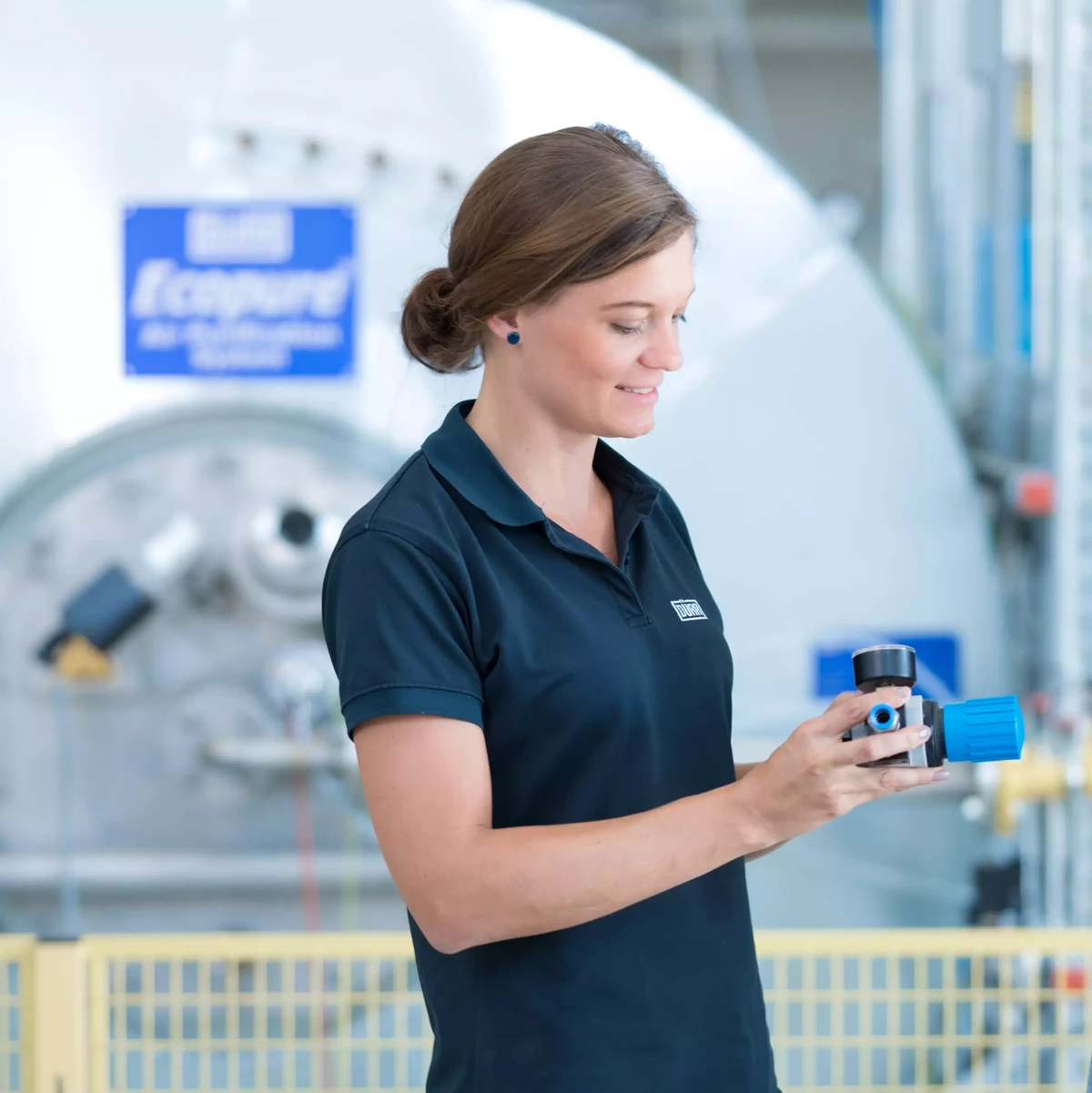 Aline Damian
Manager
Technical Services / Documentation & Training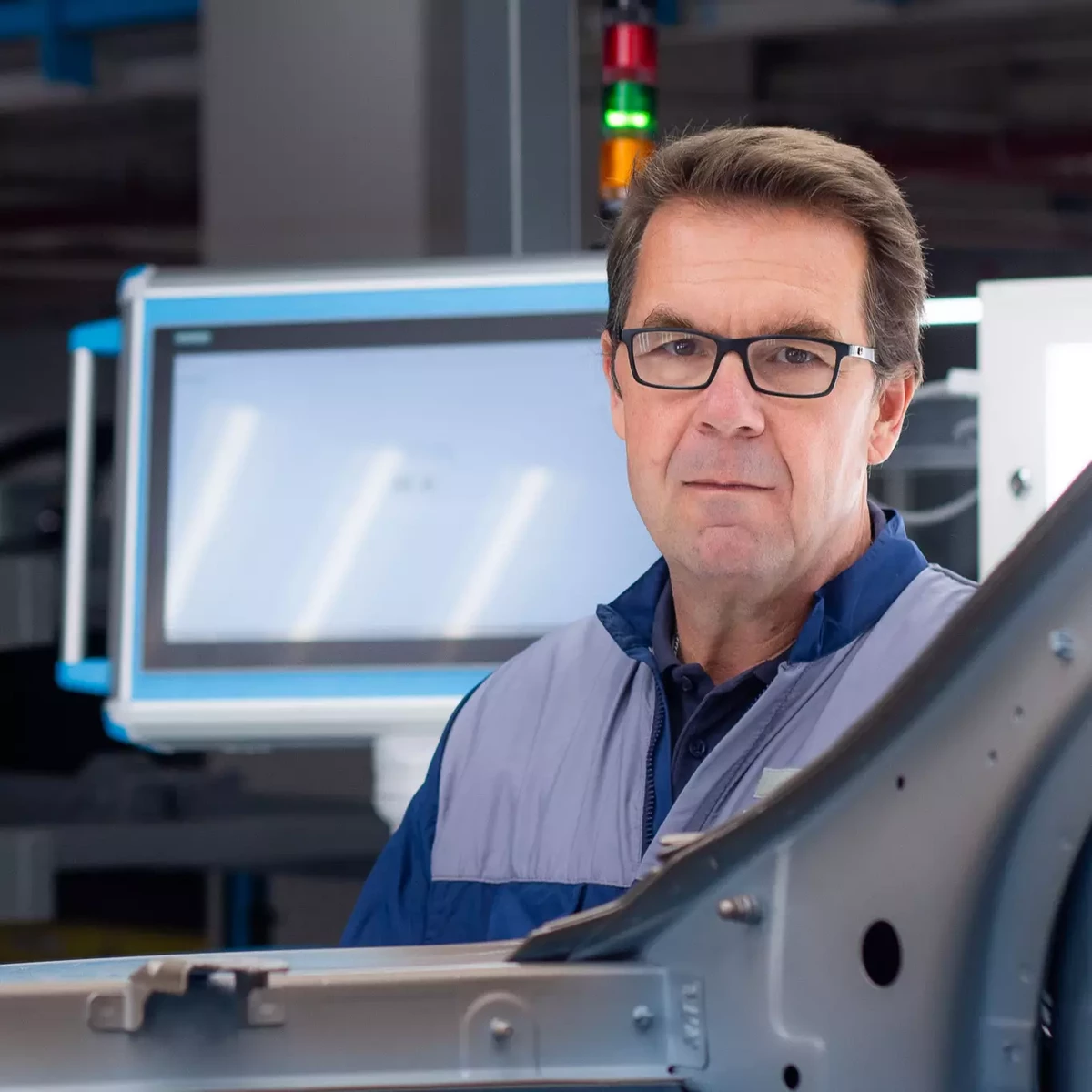 Bernd-Ulrich Fischer
Technical Trainer
Technical Services / Documentation & Training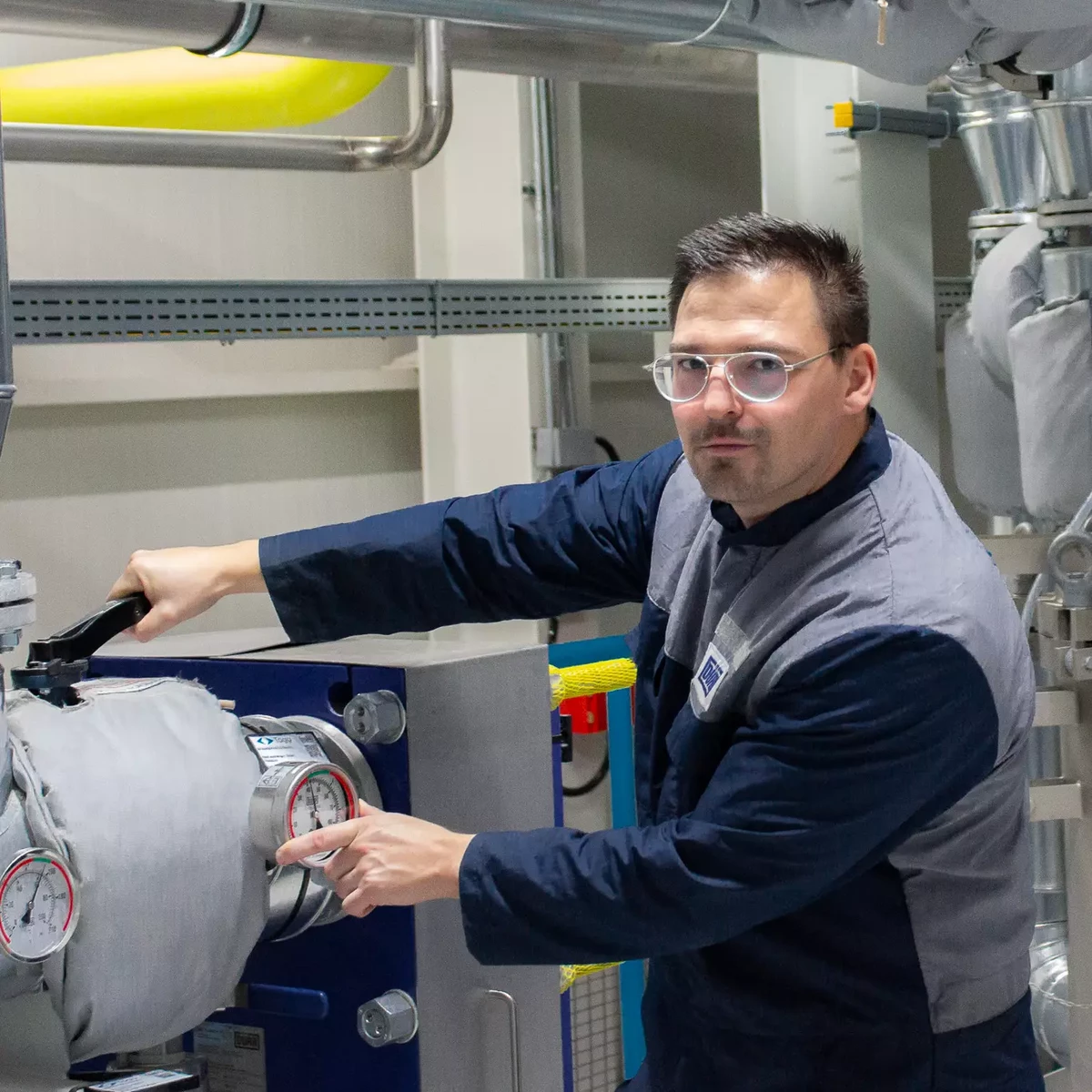 Martin Gerasch
Technical Trainer
Technical Services / Documentation & Training
What exactly can customers expect from a Dürr training session? How does the process unfold within a project?
Mr. Fischer: We individually align the content with our customers at the start of the project. Dürr's comprehensive training catalog serves as the basis. First, we collaborate with the customer to determine the appropriate training sessions based on the technology and target audience. This includes training on various systems, such as ovens or paint booths, as well as for multiple users like system operators and maintenance personnel. We use this information to plan the corresponding training dates.
And how do you convey knowledge to the participants?
Mr. Fischer: We have modular training materials that we customize for each customer. In addition to interactive exercises and technical documentation, these materials form the foundation of our training sessions. However, a significant portion of the training naturally takes place on a practical level directly at the system.
Last but not least: What sets Dürr training apart?
Ms. Damian: The Dürr training team is always on-site – it defines our actions and service philosophy. The equipment technology for paint shops and final assembly lines is literally meters high and very specific. Therefore, training at the customer's facility is essential and cannot be conducted solely at Dürr's Bietigheim headquarters. Our experienced specialized trainers travel worldwide, whether to Sweden, Vietnam, Mexico, to brownfield or greenfield sites, while operating in temperatures ranging from –30 to +40 degrees Celsius.