Spare parts service and repairs
Our spare parts team provides you with competent advice and delivers original spare parts with the service you expect.
Dürr advises you competently and supplies you quickly and on schedule with original spare parts. We provide information regarding prices and delivery times, consulting for spare part packages after the installation of new equipment, customer-specific spare parts concepts and a 24-hour delivery service.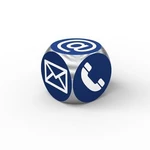 Spare Parts
Dürr Systems AG
Carl-Benz-Str. 34
74321 Bietigheim-Bissingen
Germany