New from old
Interview with Jens Henne about the Volkswagen remodeling project in Wolfsburg
Eight hundred twenty meters of rail system, 470 tons of material, and 44 new trolleys: revamping Volkswagen's pretreatment/cathodic electrocoating line 2 in Wolfsburg's parent company was an exceptional undertaking. For Volkswagen, this renovation in the summer of 2022 marked the most extensive modification at the site. For Jens Henne, Manager Plant Modifications Conveyor Paint/Brownfield, it was the most challenging project in his 13 years at Dürr. He gives insight into the major project in this interview.
Mr. Henne, the stats are impressive. What exactly did the project involve?
We were tasked to upgrade an existing system - specifically, a pretreatment and cathodic electrocoating line in use for approximately 20 years. Volkswagen sought a conveyor technology that would be more durable, require less maintenance, and enhance coating quality. They opted for the RoDip® rotational dip process, necessitating the technically challenging introduction of a novel trolley design into the existing setup.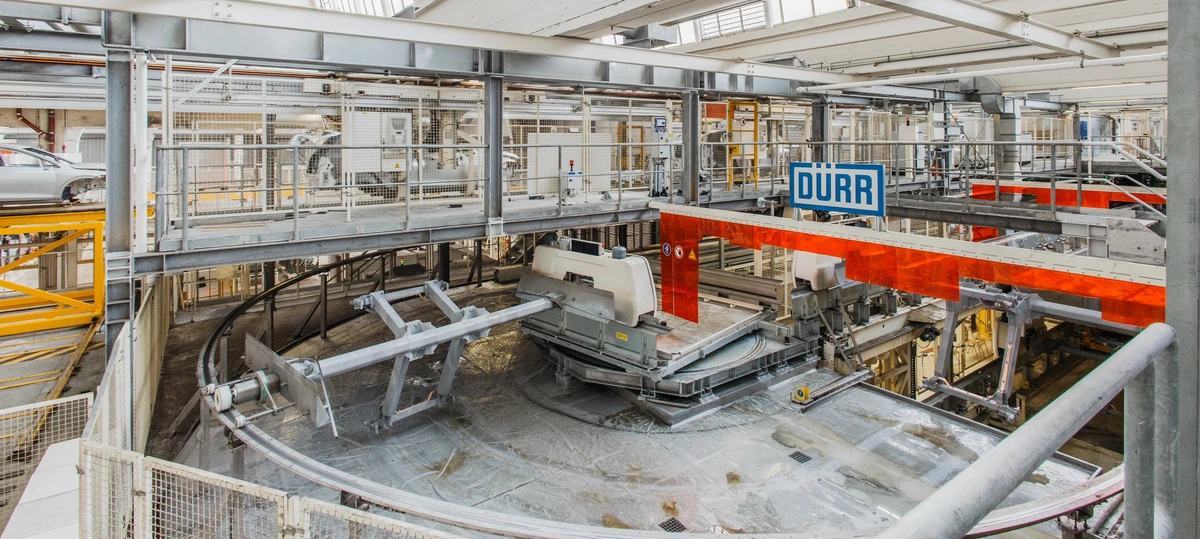 I was primarily responsible for the project, overseeing it from start to finish, and was the main point of contact for Volkswagen Wolfsburg. In short, my phone was the one that rang whenever there were questions, difficulties, or challenges.
Let's start with the rail system. How does this impressive length come together?
The pretreatment/cathodic electrocoating line is designed as a single loop spanning 360 meters with rails positioned on both sides of the immersion tank, with an additional 100 meters of maintenance rail included. In total, this accounts for a remarkable 820 meters in length.
Such a big remodel with commissioning doesn't happen overnight. How was this possible in a plant where production is still running?
Excellent question. We completed the preparatory steelwork during a two-week winter shutdown. Then, we had just a five-week window during the summer for the actual remodel. What made this timeline feasible was our ability to utilize the existing infrastructure and the tunnel that encloses the tanks without requiring extensive reinforcement. This was possible because the electric RoDip® trolleys weigh just 1.8 metric tons, as opposed to their predecessors, which weighed 5.5 metric tons.
So they are actually the lightweights by comparison! How is that possible?
Right from the design stage of the RoDip® E, we prioritized a compact and straightforward system. The trolleys feature a locking mechanism that securely holds the bodies in place on small support arms. This design not only reduces the trolley's weight but also minimizes material drag. In contrast to the old conveyor technology, which uses large steel frames with a shaft and a longitudinal beam to immerse the bodies in the tanks, the support arms in the RoDip® system are submerged by no more than half a meter, reducing tank cleaning frequency and chemicals needed to maintain a constant tank concentration.
Let us go back again to the situation on the ground. Remodeling an existing site cannot be easy.
Yes, it is an enormous achievement and starkly contrasts with a new build, where you can bring in material with a crane or forklift. In this case, we faced a unique challenge as there was just one entrance to the tunnel enclosing the tanks, and available space was limited, so we couldn't simply drive the 44 old transport shuttles out. Instead, we had to disassemble them on the line before removing the existing rail system.
How did you bring the biggest component into the system?
Each RoDip® system features a turntable measuring more than four by four meters and weighing more than five metric tons. This turntable is responsible for maneuvering the trolleys and bodies in a U-shape o navigate corners without experiencing any wear. To accomplish this, we built a special temporary dolly to push the turntable on the new rails over 180 meters to the correct location. This required quite a bit of strength, let me tell you!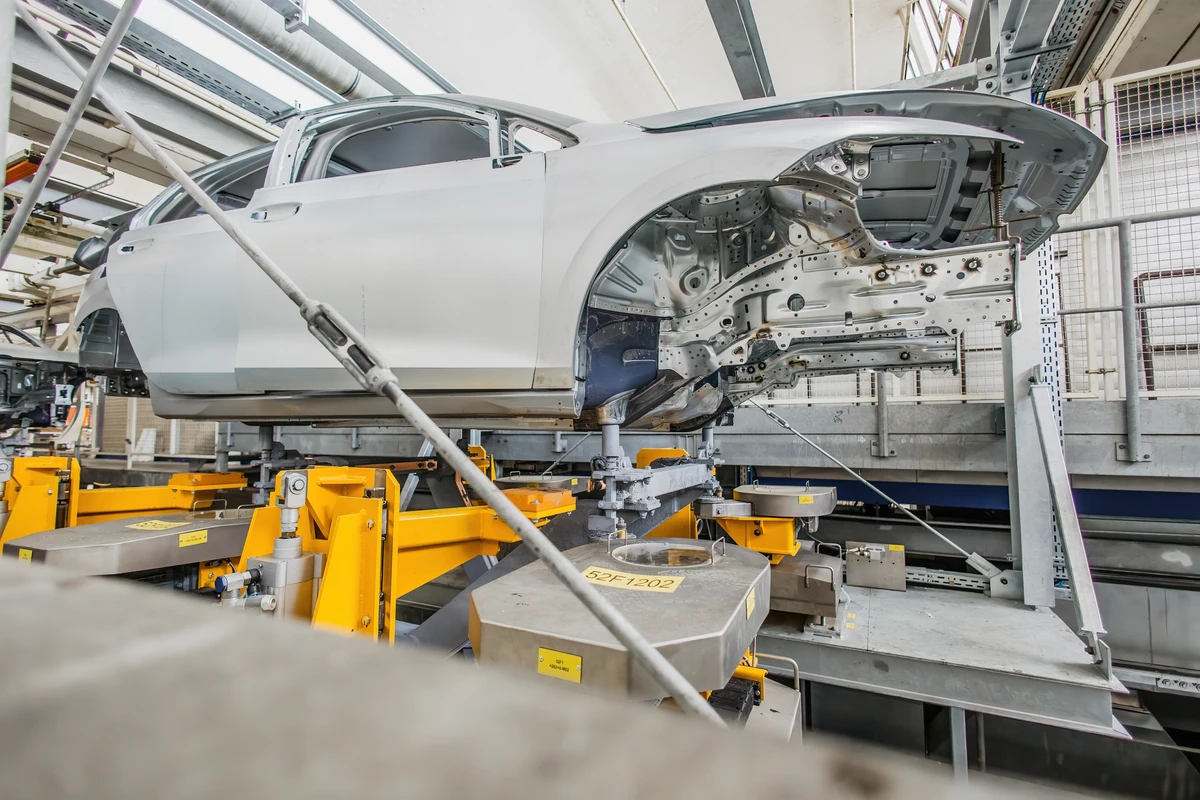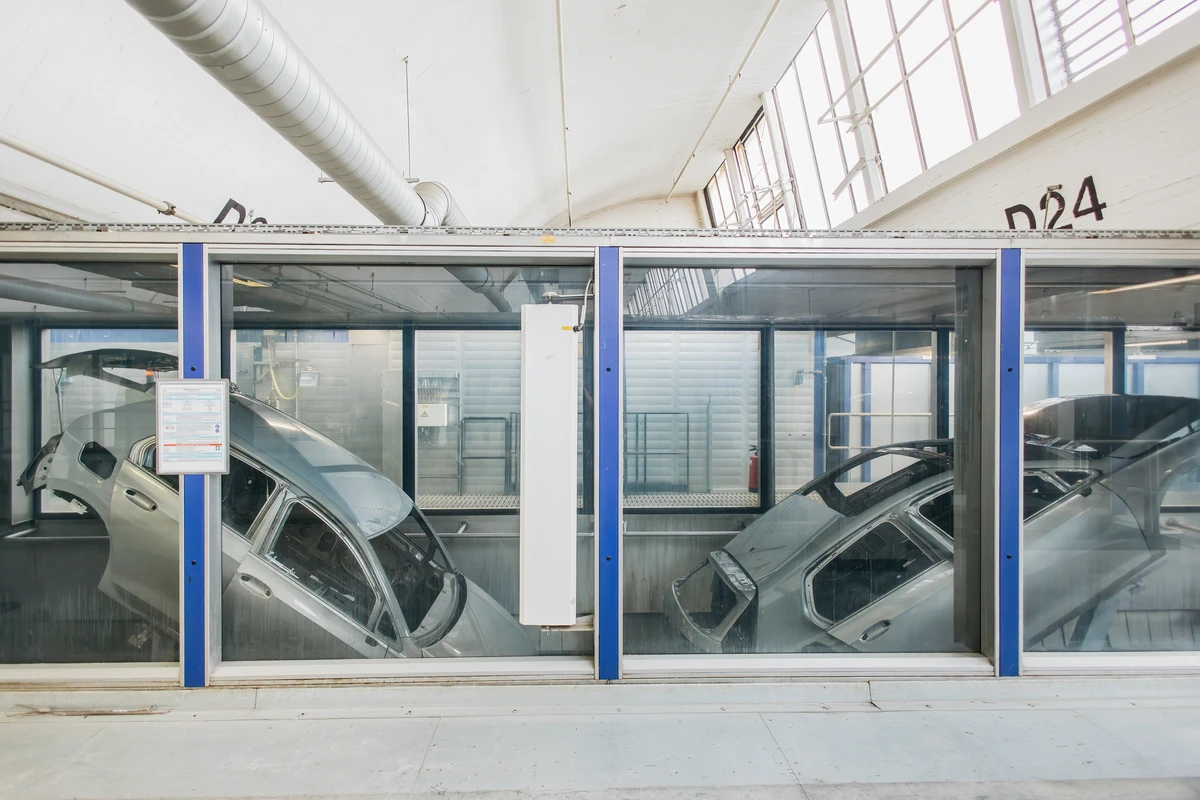 Were there other custom fabrications?
RoDip® is inherently highly adaptable, which was crucial to meet such a tight schedule. However, structural complexities in Wolfsburg posed issues. Production, maintenance, and cleaning operations were distributed over three levels with a seven meter height difference. Normally, RoDip® systems unload the trolleys on the same level while production is running. Volkswagen wanted to keep using the existing lift mechanism, which unloads downwards and temporarily interrupts production. We made this possible and even managed to reduce interruption times.
Are modifications like this commonplace?
We had never built anything like this. The two-part lifting mechanism, responsible for conveying bodies downwards to the oven, was the most technically challenging especially because of high throughput of 72 units per hour with a 50-second cycle. Ensuring flawless coordination between the trolleys and the two lifting mechanisms was paramount.
What does it take to complete a project like this?
Lots of experience. Dürr was the only supplier that could provide comparable remodels as a reference, which is why we were awarded the contract.
What attributes were required of you as a project manager?
The most important were a lot of patience, a willingness to listen to all stakeholders, and good communication skills. I served as the focal point where all aspects of the project came together, requiring me to orchestrate the overall coordination. This got nerve-wracking in the summer of 2022 because of supply chain disruptions caused by the pandemic and the war in Ukraine. Postponing the remodel would have had an enormous financial impact on our customer and us. So, together, we did everything we could to find new sources and channels for the components. It was not until three weeks before the start that we could say with certainty that the remodel would continue to move ahead. It had never been this close.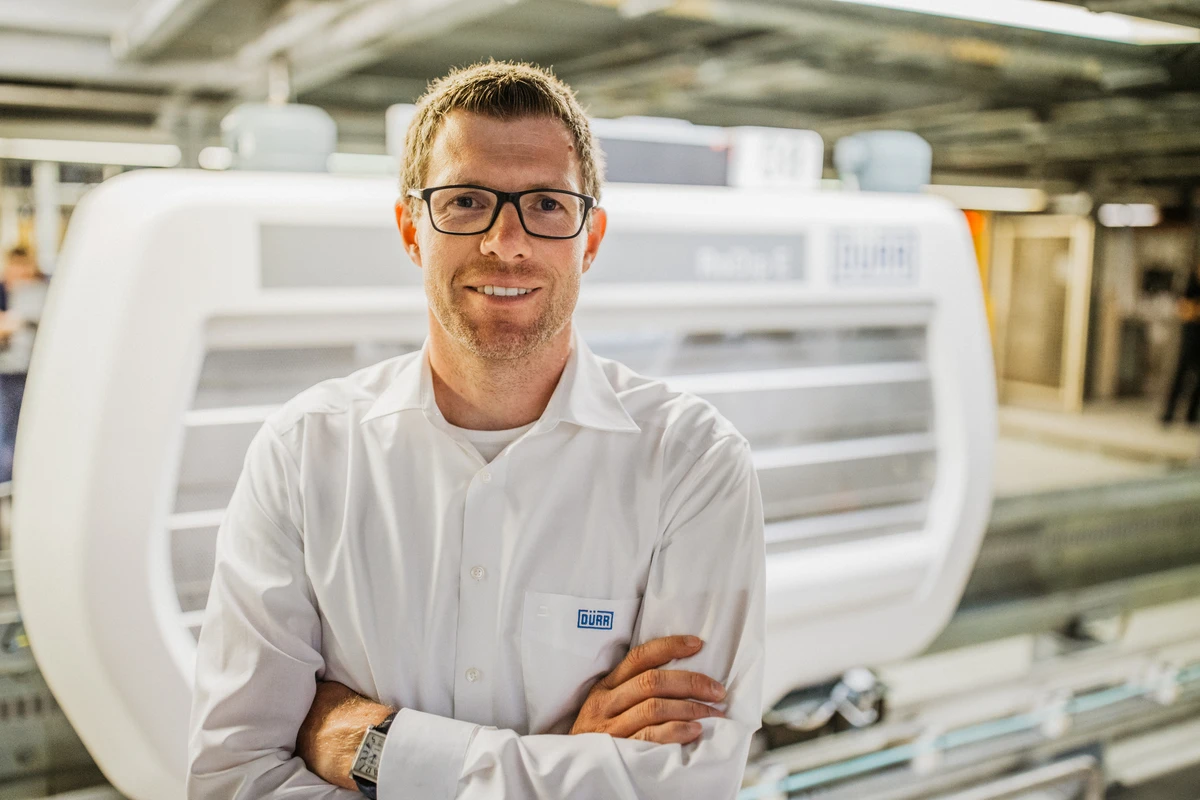 What prepared you for a job with so much responsibility?
I was well-prepared thanks to the early responsibility Dürr entrusted me with in the international project environment. I started as a cooperative mechanical engineering student 13 years ago and then went into project execution in the conveyor technology field for new builds. In 2019, I took on the role of project manager in the brownfield division and managed all services provided by Dürr Germany for a large remodeling project in China, which was good preparation for taking on overall responsibility for a project. The crowning moment is when the customer shakes your hand at the end of the project and tells you sincerely how happy they are with the teamwork and project outcome, like Volkswagen did.