ProFleet - Automated guided vehicles (AGVs)
Dürr offers a broad portfolio of high-performance automated guided vehicles. Take a look, contact us and benefit from first-class designed, robust AGVs for sustainable and efficient production in your plant.
Production processes need flexibility and precision. Automated guided vehicles represent this combination in an optimal way, with the advantage of allocating a limited initial investment that can be scaled up over time and at any time, if necessary. This is where Dürr's ProFleet AGVs come into play: Precisely tailored to each workpiece, AGVs help increase efficiency in the process chain. With optimized travel times and smart control, they offer individual solutions for individual requirements, regardless of workload or process.
With their 360° maneuverability, ProFleet AGVs replace fixed conveyor technology and create new possibilities for layout in production. And not only in the automotive industry, but also in pharmaceuticals, textiles, paper, food & beverage, home appliances, for indoor and outdoor tasks. Fully automated processes and graduated payloads paired with lifting functions as needed. Everything is possible and feasible. Agile freely navigable fleets, changing production concepts for all workpieces – small or large, heavy or light.
are equipped with Siemens open software architecture
lend themselves to OTA technology (Over-The-Air updates)
include a high number of market parts
recharge via wireless charging systems installed along their path
provide a high degree of security (performance level D)
meet the strictest standards in terms of ergonomics
are extremely easy to maintain
are DXQready
The DXQlogistics.control stands for modularity, flexibility and scalability. Dürr's intelligent software solution is tailor-made for the control logic of AGVs. The so-called AGV transport control module coordinates the material flow based on workload, equipment and availability of the work stations. The software can easily be enhanced and extended in three different stages in order to fit the customers' requirements. As part of the so-called "best" case, and thus the most innovative expansion stage, the software independently selects the optimal target location. This takes into account the current work order, the defined process steps of the car body type, and the availability of the workstations. The software plans transport in advance and hence avoids unproductive breaks and cycle time losses, while ensuring production efficiency.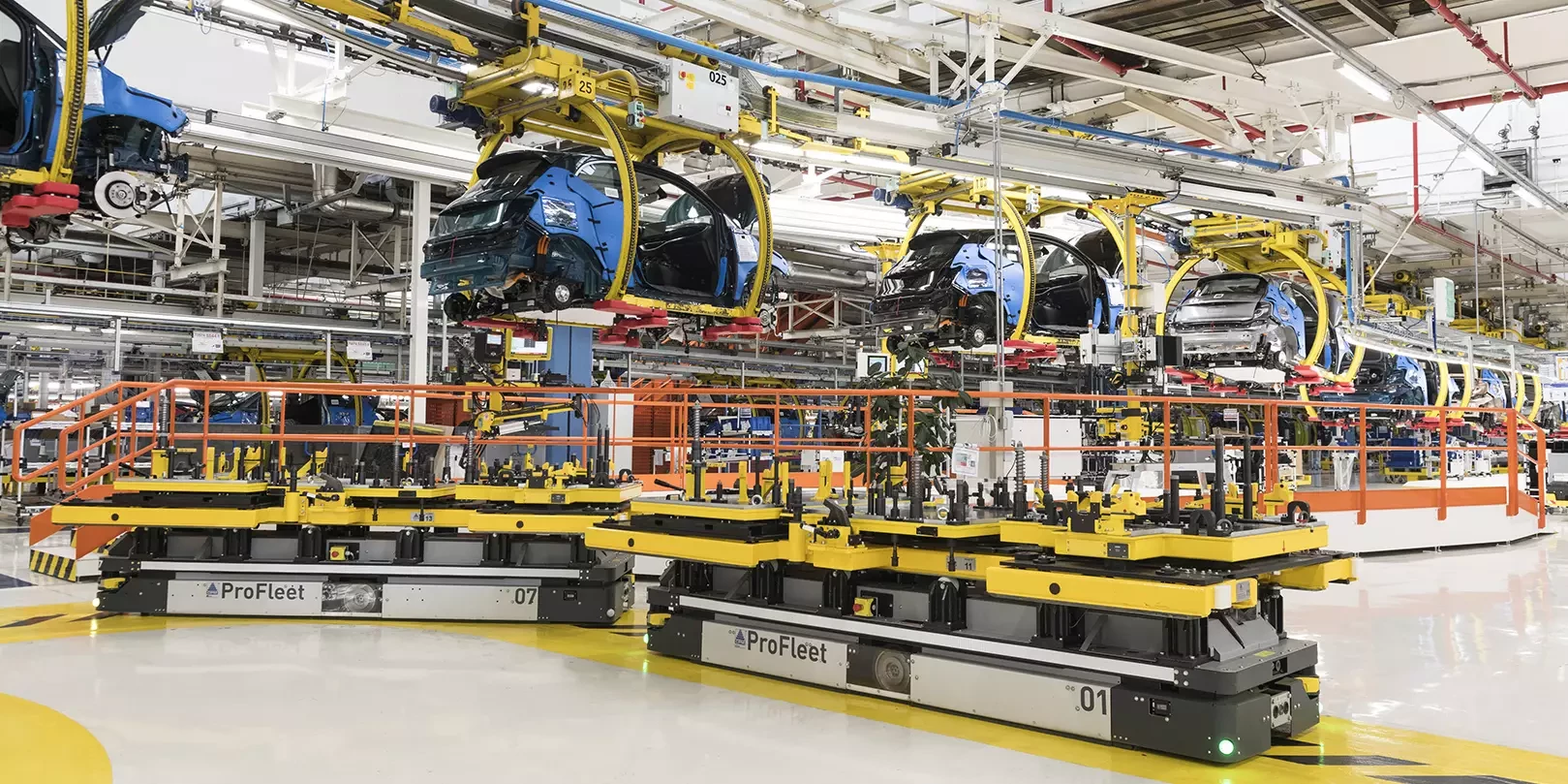 New General Assembly with AGVs for BEV model (28jph)
Subassembly collect and marriage feeding. AGVs subserve the full-automatic marriage system (Light Deck)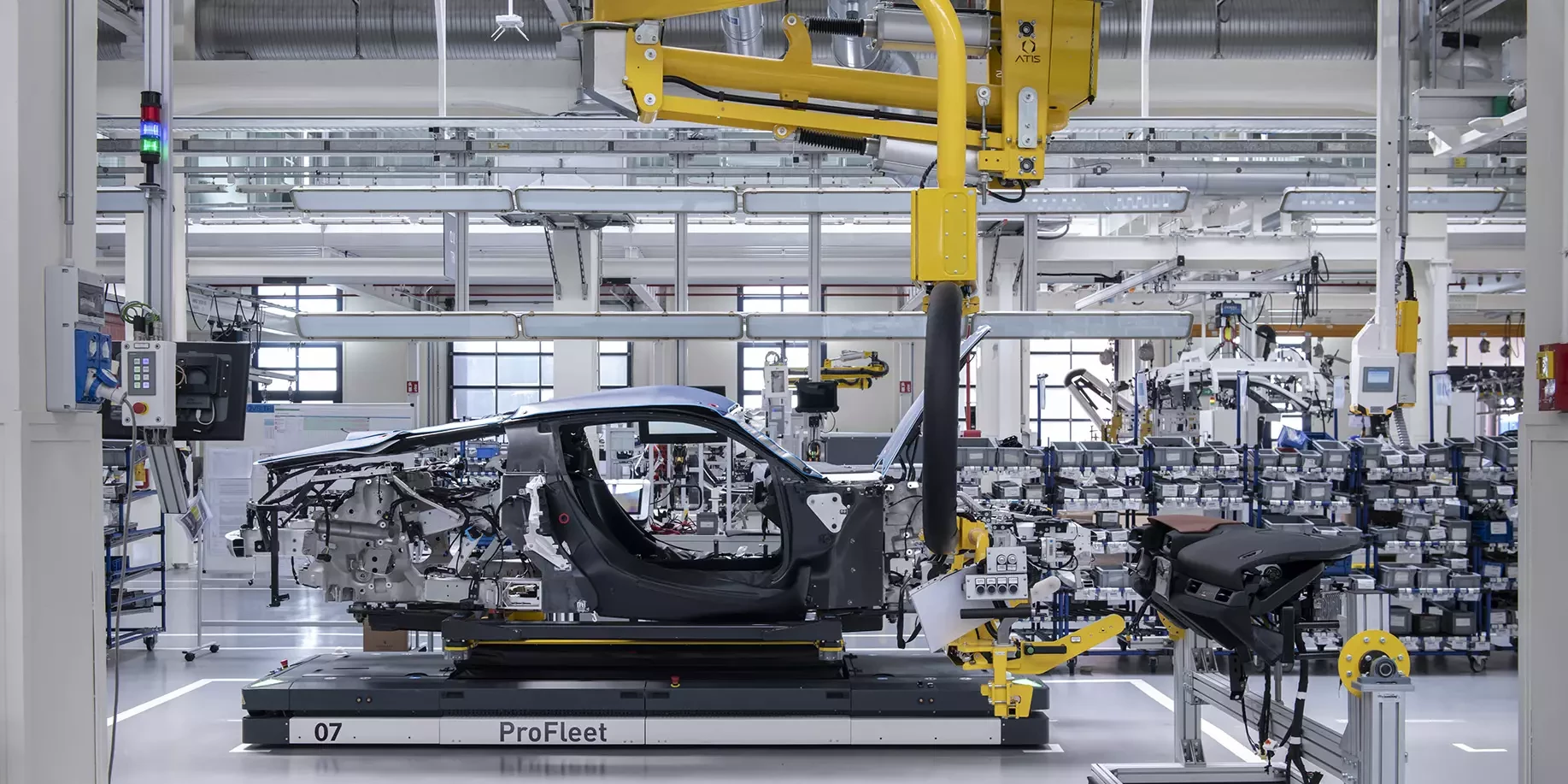 New General Assembly with AGVs for sports car model (2jph)
Subassembly collect, marriage and main line assembly processes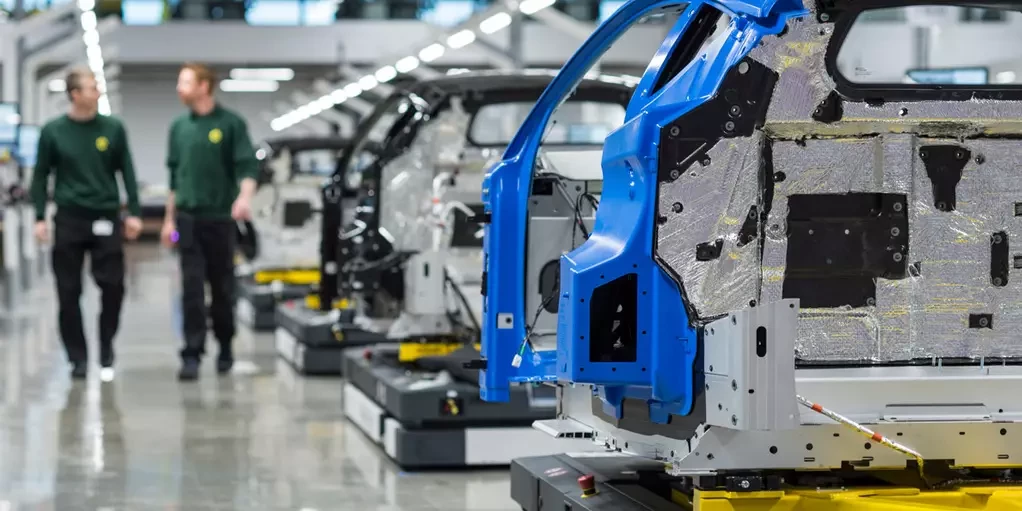 New General Assembly with AGVs for sports car model (3,5jph)
Trim & Final lines operations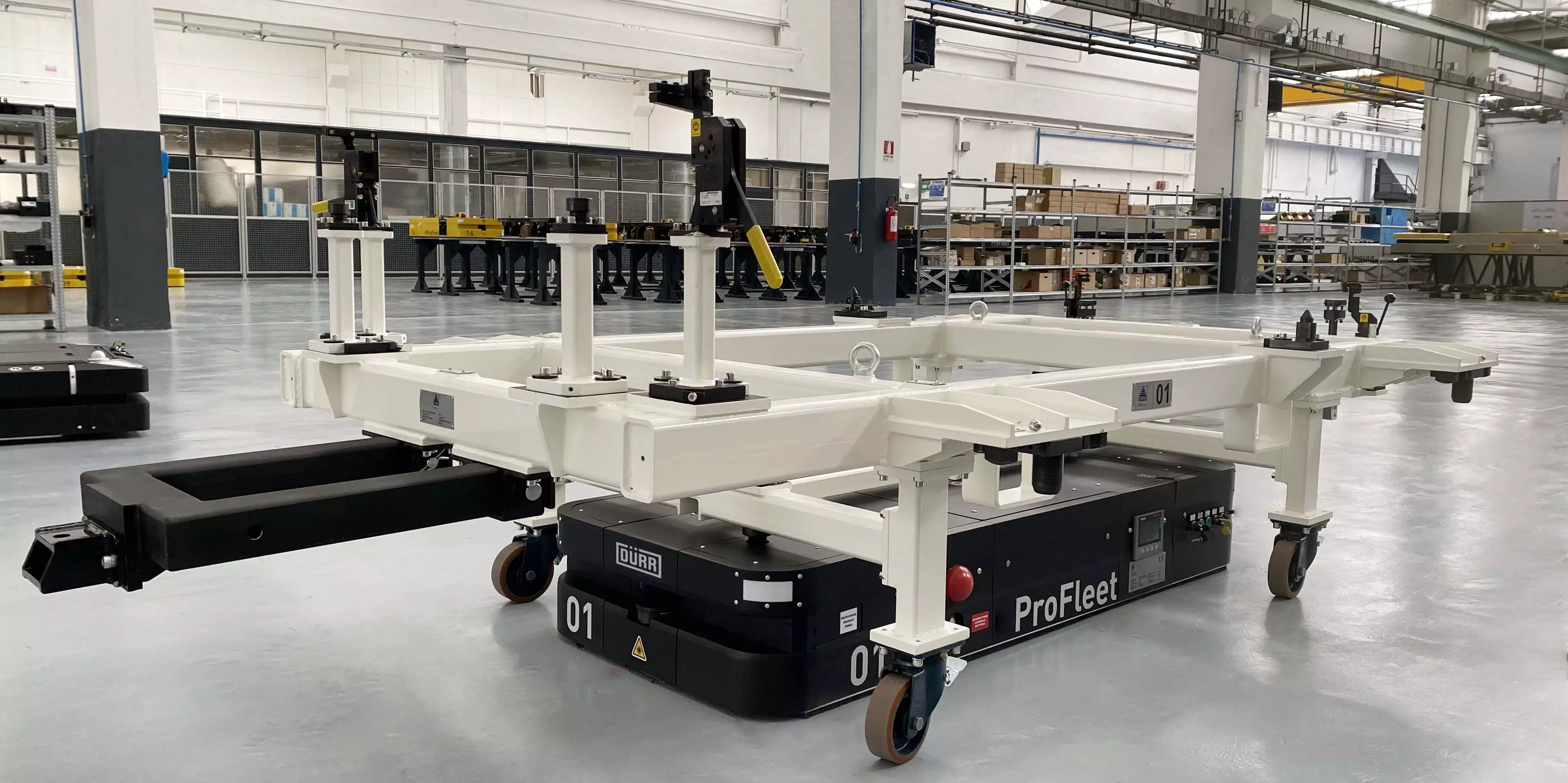 New Body-in-White shop with AGVs for hybrid sports car model (1jph)
Car body towing along the shop in stop&go mode for body-in-white assembly operations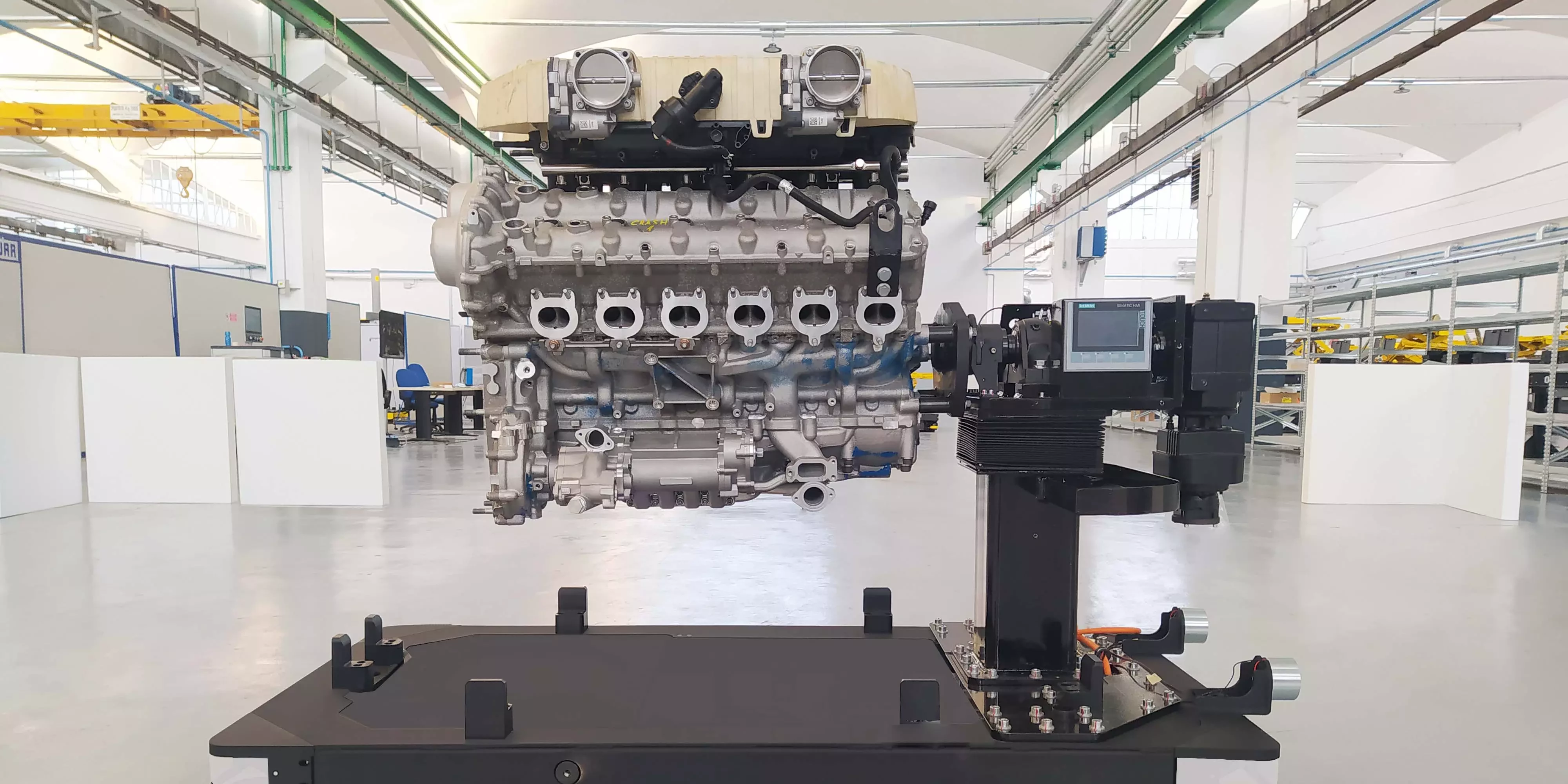 Powertrain subassembly line with AGVs for hybrid sports car model (1jph)
Powertrain assembly operations with AGVs with telescopic and rotating support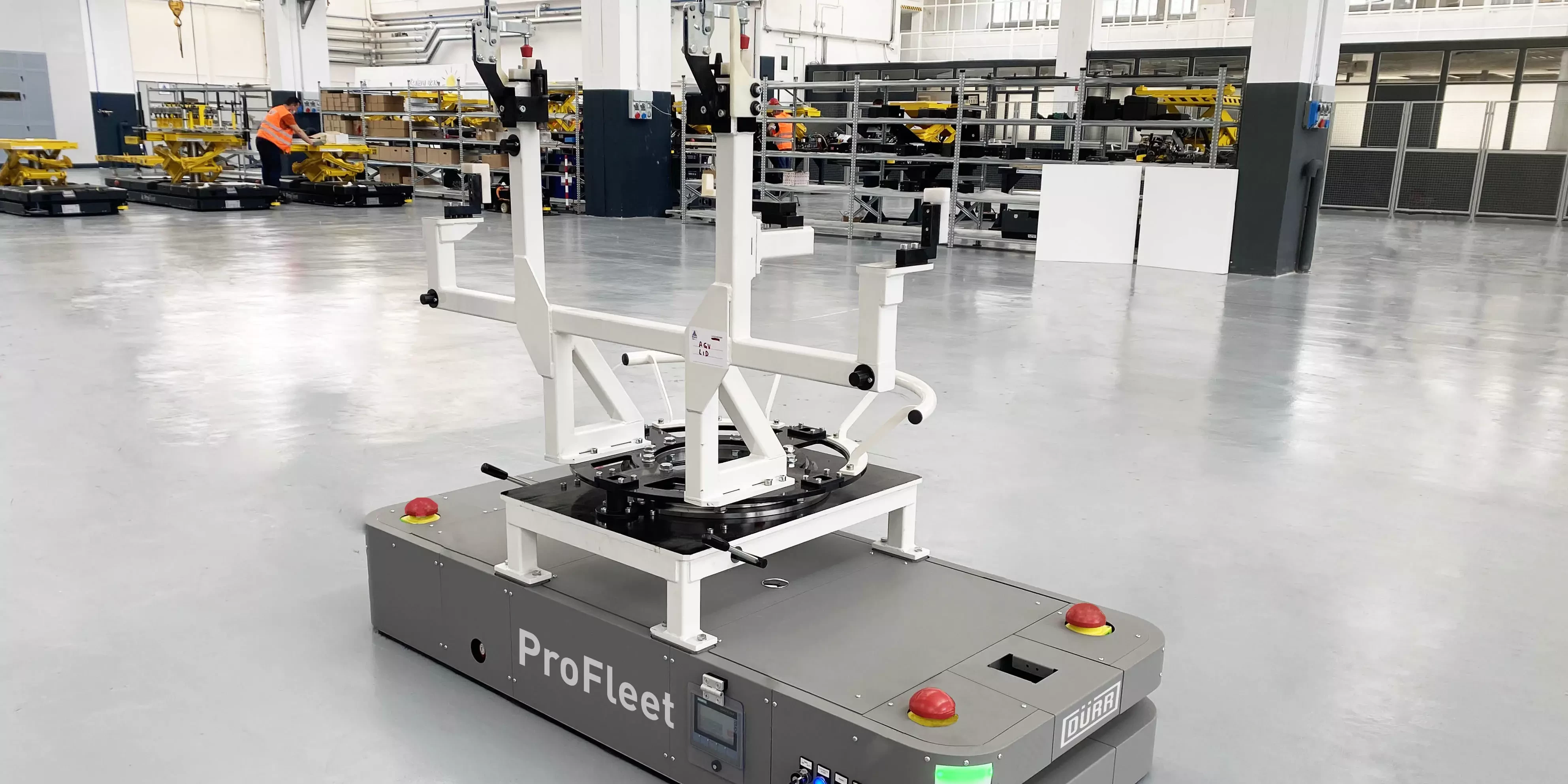 Frontend subassembly line with AGVs for BEV (sedan and SUV) (24jph)
Frontend assembly operations with AGVs with fixed support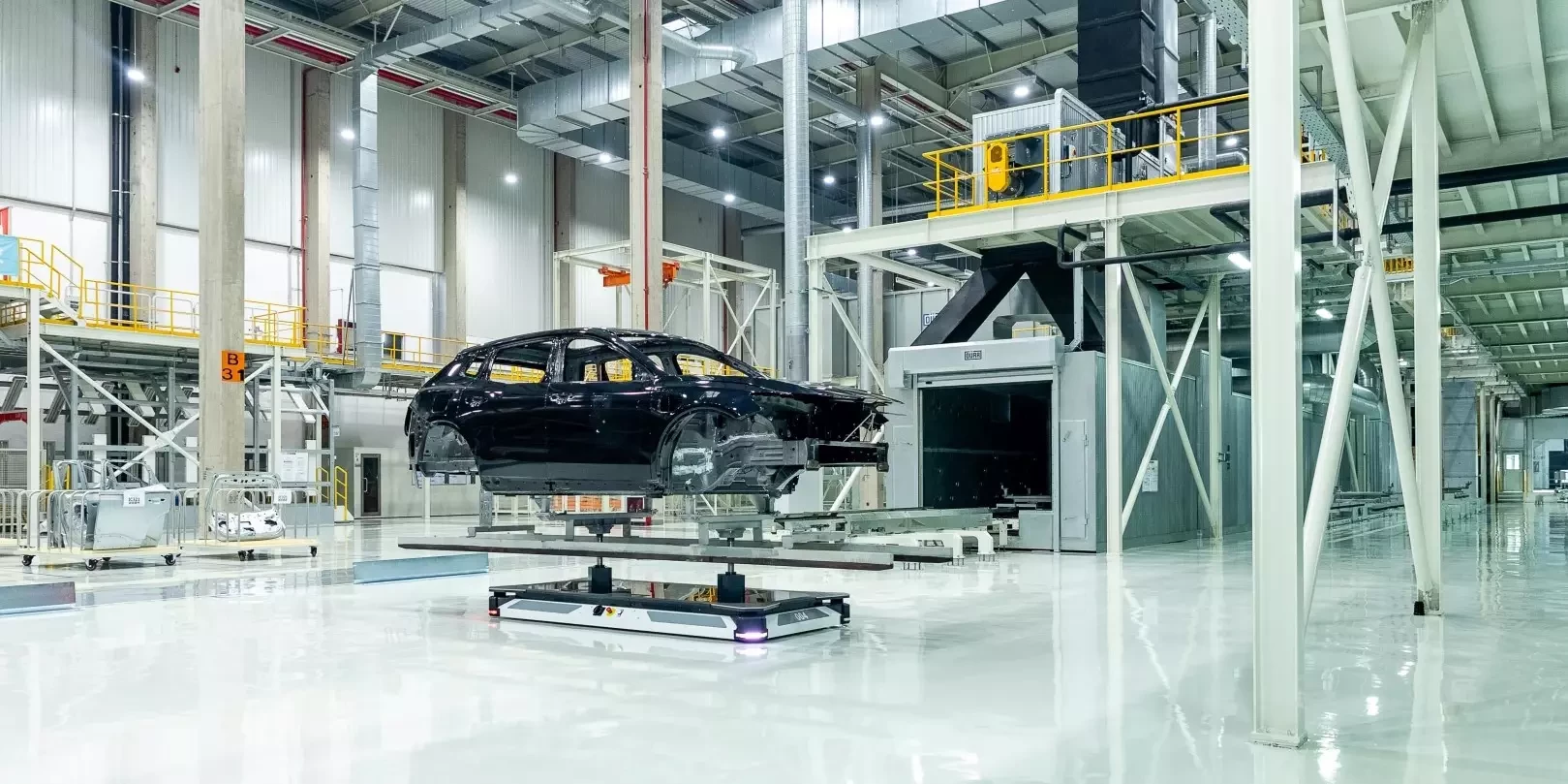 New Paint Shop with AGVs for electrical SUV (16jpd)
After sealer oven, track to two tone preparation and polishing to buy off or manual re-work including a small buffer area