Axle setting – Key component in the assembly process
Dürr is a long term supplier for rear axle adjustment machines for the justification of the chassis parameters before the final assembly.
Rear axle adjustment unit x-align
With the rear axle setting system x-align Dürr has a key component for the adjustment of the chassis parameters (toe and camber) before the final assembly in the portfolio.
Besides the chassis alignment numerous further functionalities can be integrated in the process in order to check safety and features relevant to quality.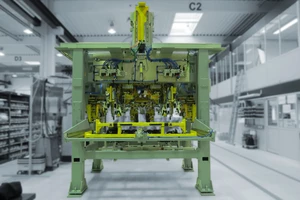 With the rear axle setting system x-align specific production conditions and the level of automation required by the customer can be covered. Our adjustment units operate – manual as well as automatic – flexibly and efficiently throughout the process.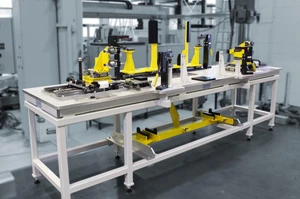 This applies to all measurement and adjustment units which do not only provide a maximum degree of availability but also fulfill the highest demands on quality, precision and first passes. Therefore, our customers find optimal basis for a worthwhile investment in equipment.