Painting processes produce exhaust gases and odors that can harm the environment if they are not properly treated. These gases and odors must be removed from the exhaust gas flow before it is released into the atmosphere.
Dürr has a complete portfolio of Air Pollution Control Systems for use in industrial paint processes. This includes customized, cost-effective Air Pollution Control solutions which ensure that paint shops can operate sustainably and efficiently. When combined with a Dürr heat recovery unit, these systems for treating contaminated exhaust air can even provide a means of returning previously unused energy to the manufacturing process.
This effective method of Air Pollution Control not only complies in full with the requirements of legislation and with emission thresholds, but also offers maximum energy efficiency. All the systems are planned and manufactured to meet customers' needs.
In addition to its complete Air Pollution Control Systems, Dürr also offers the option of simply replacing the burner in an existing system. This may become necessary if emission thresholds are lowered.
Dürr Air Pollution Control Systems can also be found in other areas of industry, including the chemical, pharmaceutical, food, printing, and coating sectors.
Spray Booth – Color Application
When paint is applied in a spray booth, pollutants are produced that need to be treated. The resulting exhaust air volume flows usually have a low level of contamination. For this reason, the pollutants need to be concentrated before being removed. The result is a cost-effective, sustainable, and efficient process.
The Dürr Ecopure® CRC concentrator is the ideal solution. This system is based on the adsorption process, which involves the deposition of gaseous pollutant molecules on an active surface, such as zeolites or activated carbon. This system is combined with a downstream thermal or catalytic oxidizer which removes the pollutants. The Ecopure® TAR and Ecopure® RTO are based on the process of thermal oxidation. This is the most efficient Air Pollution Control process for removing combustible organic pollutants. These systems oxidize organic substances in process exhaust gases at high temperatures and convert them into carbon dioxide and steam. The thermal energy that is generated can be used for other purposes, which makes the entire process both sustainable and efficient.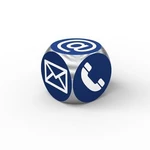 Contact Sales Environmental
Dürr Systems AG
Carl-Benz-Str. 34
74321 Bietigheim-Bissingen
Germany