Dürr develops customer-specific applications in-house, while additionally relying on relationships with partner organizations that have extensive expertise in the relevant technologies. As a result, we can always meet our customers' requirements. We carry out thorough checks of every partner company before the relationship starts. After we have evaluated the company and launched the partnership, we provide special training in our products, technologies and services for the partner's staff. This allows Dürr to maintain a global presence, remain close to our customers and provide on-site services, regardless of the location.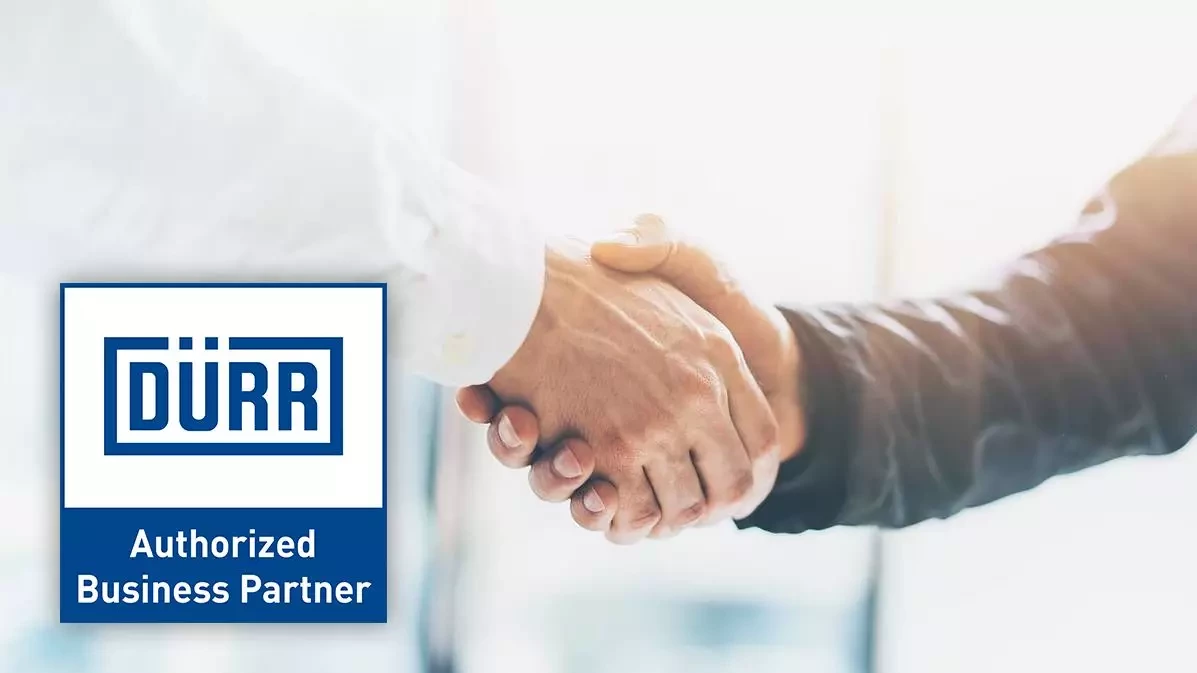 Interested in joining us?
You'll find details of how you can benefit and how we can
support you in this flyer.
---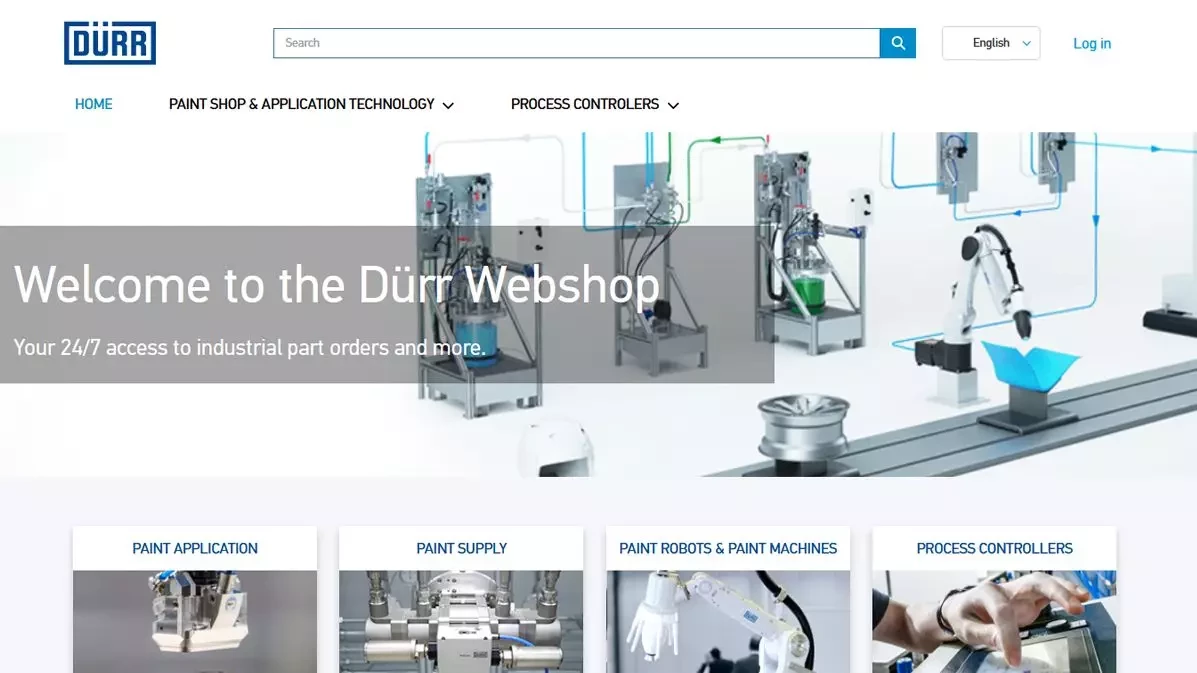 Webshop
All industrial products and components are available
in one location 24/7
State-of the-art product portfolio
Prices including discounts
Documents
Spare parts and accessories
Product configuration
Current business partners
Hausleitner & Schweitzer GmbH

Kaplanstraße 4
4632 Pichl bei Wels
Austria

dh surface solutions Dörler Heinz e.U.

Hennawies 16
6822 Satteins
Austria

Dürr Systems S.A.S.

Immeuble Gaïa - 9 Parc ArianeBoulevard des Chênes
78280 Guyancourt
France

AVITEK

Saint-Andre-De-La-Marche , 10 Rue Leonard De Vinci
49450 Sevremoine
France

Dürr Systems AG

Carl-Benz-Straße 34
74321 Bietigheim-Bissingen
Germany

Eugen Fuchsberger GmbH & Co. KG

Ellwanger Str. 1
90574 Roßtal
Germany

H. Appel Oberflächentechnik e.K.

Heidenbergle 5
87672 Roßhaupten
Germany

Hulac Oberflächen- und Trocknungsanlagen GmbH

Allmend 19
77723 Gengenbach
Germany

ILB Industrielle Lackiertechnik GmbH

Gartenstraße 12
36132 Eiterfeld
Germany

Inntal Oberflaechentechnik

Thierseestraße 9
83088 Kiefersfelden
Germany

L&S Oberflächentechnik GmbH & Co. KG

Grenzweg 14B
33758 Holte-Stukenbrock
Germany

SPMA Spezialmaschinen GmbH

Bodenäckerstraße 11
73266 Bissingen an der Teck
Germany

Sprimag Spritzmaschinenbau GmbH & Co. KG

Henriettenstraße 90
73230 Kirchheim unter Teck
Germany

Stephan Wesch Oberflächentechnik

Dummersdorfer Strasse 55
23569 Lübeck
Germany

ht- Helmut Trebus Spritztechnik

Wiesenstraße 76
63128 Dietzenbach
Germany

Dürr India Pvt. Ltd

471, Prestige Polygon, Anna Salai
600 035 Nandanam, Chennai
India

Dürr Poland Sp. z o.o.

Stanisława Żółkiewskiego 125,
26-617 Radom
Poland

Centrum Technik Malarskich "Techmal"

Chorzowska 140
41-605 Swietochlowice
Poland

Techniki Lakiernicze Soltysiak Sp.

ul. Ekonomiczna 40
43-150 Bierun
Poland

Vitaliano J. Costa Lda.

Rua das Boiças, Quinta da Torre, Cabanas
2950-635 Palmela
Portugal

Dürr Systems Spain S.A.

C/ Zuatzu 8, Planta 2ªParque Empresarial Zuatzu - Edificio Oria
20018 Donostia San Sebastián
Spain

Pinturas Principado de Color

Calle Vázquez de Mella, 69
33012 Oviedo
Spain

German Coating Solutions FZ-LLC

Rak free zone technology park, SH31 Warehous no.30 Al Hamra, P.O. Box 56937
Dubai
United Arab Emirates

Fluid Handling Solutions Ltd

Unit 1, Brock Building
WV10 7DE Wolverhampton
United Kingdom

Total Coating Systems Ltd

Unit 24b , Monarch Way
LE115XG Loughborough
United Kingdom

Performance Spray

239 Schreiber Industrial Park
15068 New Kensington, Pennsylvania
United States

Spray Tech Systems Inc.

1301 Cornell Parkway, Suite 100
73108 Oklahoma City, Oklahoma
United States

Omega Industries of Michigan

3744 Linden Ave. S.E.
49548 Grand Rapids
United States

STILES MACHINERY, INC.

3965 44th St. SE.
49512 Grand Rapids
United States

Sapience Automation

497 Jessen Lane
29492 Charleston, South Carolina
United States
Products for distribution and integration