Next generation Wet ESP
Great benefits for customers and the environment
For the removal of solid and condensable particulate matter and aerosols generated in various industries, Dürr Megtec presents a new and highly efficient solution – the wet electrostatic precipitator Part.X PW. Its modular and flexible design allows for quick installation and durable use with easy maintenance and less downtime. It also complies with global environmental regulations.
As part of Dürr's Clean Technology Systems (CTS) division, Dürr Megtec developed a new design air pollution control system, the next generation wet electrostatic precipitator (WESP). The design and product development efforts were based on the requirements of various customers, including the need to protect downstream equipment and follow global environmental protection specifications.
Part.X PW WESP advantages
Dürr's innovative → WESP brings many advantages, including the following highlights:
reduced maintenance requirements
enhanced performance
standardized, modular design to meet different customer requirements
fast and efficient onsite installation
increased operation voltage, which requires less collecting surface area in a very compact space
significantly higher collection efficiency
The upgraded WESP is focused on uniform gas flow, optimization of emitting electrode and collecting tube design, ease of cleaning, and modularity with an aim of standardization leading to shorter lead times and faster field installation time. The modular concept allows the Part.X PW WESP to be preassembled in the production facility. All electrodes are pre-loaded and pre-aligned. The modules can then be shipped to the customer with corresponding tube bundles, according to the customer's needs. This concept guarantees short installation times.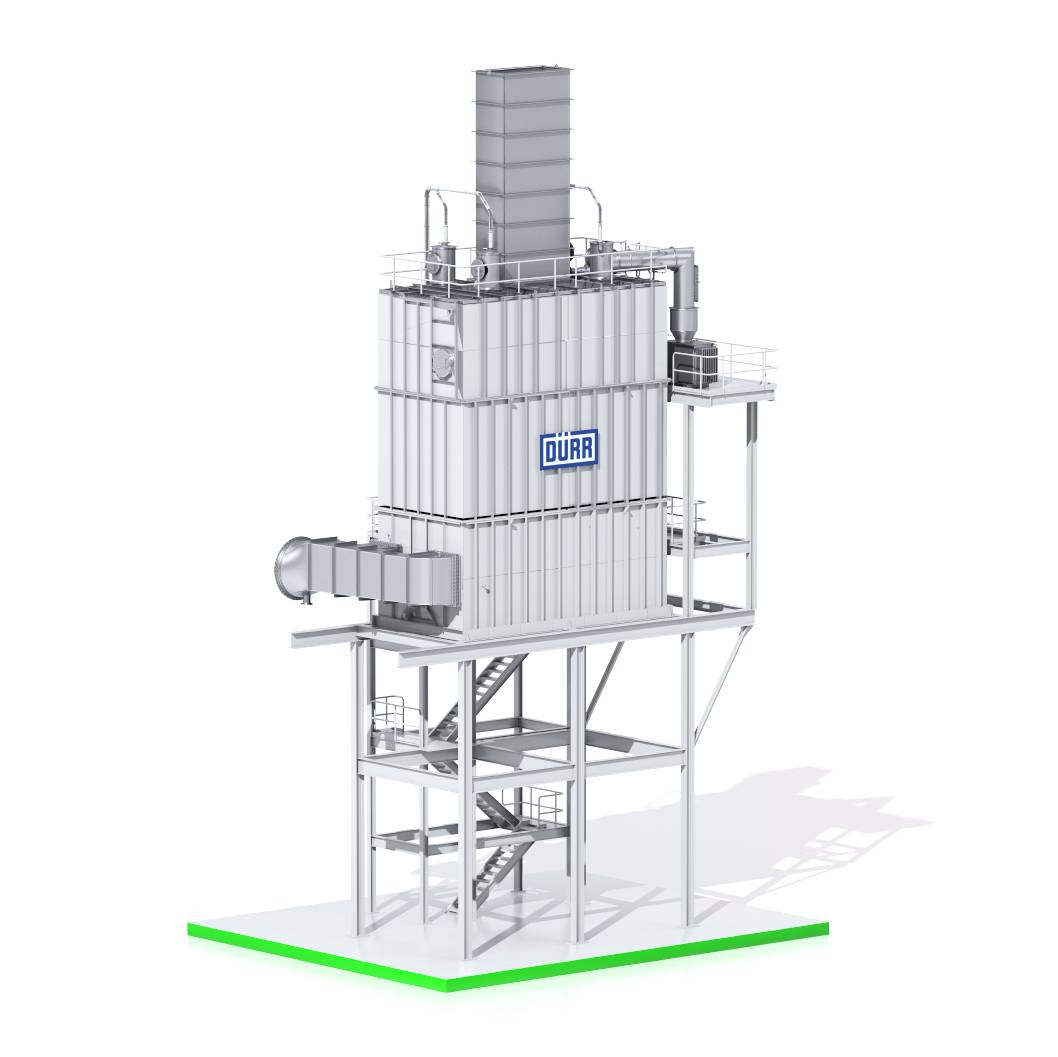 The modular design satisfies the needs of numerous customers from different industries, including wood, waste incineration, food processing, biofuels, metals and mining, chemical, petrochemical, iron and steel, as well as pulp and paper. Specific configurations, built on the standardized WESP, make it a superior gas-cleaning solution for a diverse customer base.