No one-size-fits-all when it comes to VOC reduction
Instead Dürr tailors a bespoke solution for customers
The emission limits for volatile organic compounds (VOC for short) were tightened throughout the EU at the end of last year. This has consequences for existing paint shops in particular. In this interview, the expert team at Dürr made up of Corinna Maier, Product Manager for Sustainability in Paint Shops, Uwe Matthies, Senior Sales Manager Plant Services, and Frank Herre, Senior Manager Development Application/Process, describe how Dürr works with its customers to develop action plans for VOC reduction for various scenarios.
These individual action plans enable operators to prepare in good time: based on a factory's individual emissions, Dürr works with the customer to come up with a concept and ensures that existing plants will reliably comply with limits in the future also.
Who does the new regulation on emission reduction affect?
Corinna Maier: The limits apply to all industries that apply paints and coatings. Pollutants occur wherever paint is applied and solvents are used in a process. To reduce the air pollution this causes, one of the things the EU is focusing on is volatile organic compounds.
How much more stringent are the new VOC limits?
Corinna Maier: Last December, the Official Journal of the European Union published bandwidths within which the legislation in the individual member states must fall. For passenger cars, for example, the bandwidth for existing plants is between 8 and 30 g/m2. At the moment, some of these have emission values of up to 65 g/m2. The level of response required of plant operators will vary depending on whether a country chooses to orient more to the upper or lower limit. For new plants with state-of-the-art technology, more stringent VOC limits are not a problem. The situation is entirely different in existing plants, of which an estimated 60 percent worldwide are more than 20 years old. In Europe, the average age is around 22 years.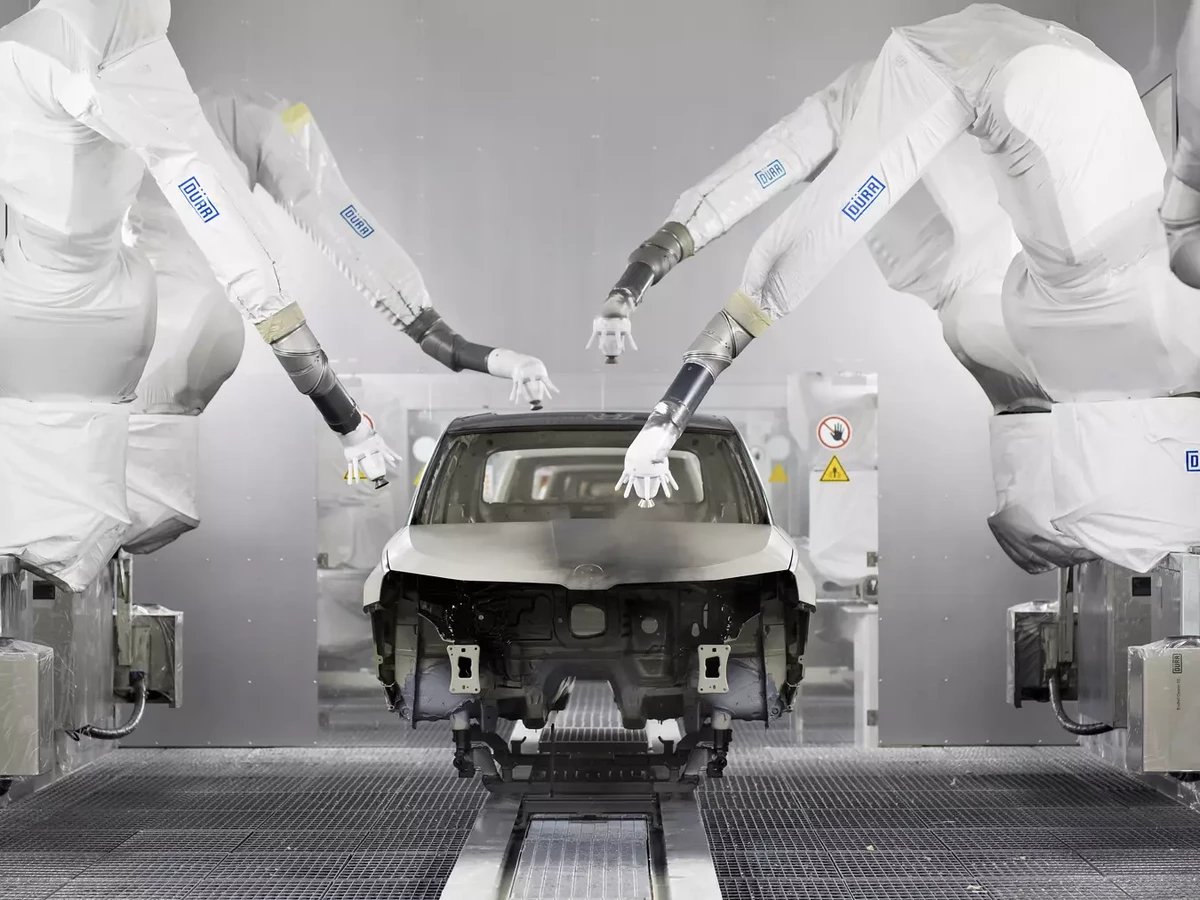 What plants will have to make the greatest changes?
Uwe Matthies: Since paint shops are always individually tailored to the customers, it's impossible to generalize. But there are four attributes that provide an initial indication – the type of paint, the level of automation, the separation system, and the method of exhaust air purification. If a manufacturer uses heavily solvent-based paints, then the VOC content by definition will be higher than for water-based paints. Less automated application technology will go hand in hand with more inefficient application and more overspray. Consequently the VOC load is much higher than with a highly automated paint. And when it comes to the separation systems, a dry separation system has lower exhaust air volume flows and can therefore purify more efficiently and, thanks to the smaller volume, also more cost-effectively than wet scrubbing. For purifying the solvents, products for concentration using adsorption and purification through recuperative or our CO2-neutral regenerative thermal oxidation are available.
How much time is left to adapt existing plants to the new limits?
Corinna Maier: The new limits were published in the Official Journal of the European Union in December 2020. This started the clock on a four-year transition period. However, the length of time it takes to implement this into national law will eat into the time available to make plants compliant. In order to prepare our customers for the changes in good time, together we identify the best solution to reduce VOC emissions in their factory. The customer can then have their individual action plan up their sleeve until they need it, so they can hit the ground running.
What exactly does providing the best possible advice to customers involve?
Uwe Matthies: In the first step we discuss the new statutory requirements and together calculate the existing plant's current emissions. An expert team from Dürr presents our products and solutions for VOC reduction. Then we discuss possible solutions and work out a tailored concept for the customer. To find the best solution, including from an economic point of view, we apply our expertise in application, plant, and exhaust air purification technology as well as our experience from more than 100 installed passenger car paint shops in Europe alone. As a result of this we are familiar with the best available technology and know exactly what can be achieved with it.
In addition, we also have the facility to offer and conduct a multi-day assessment of the paint shop. Here we examine the processes carried out, the products involved, and where in the booth or in the ovens air pollutants are emitted. For an overall calculation of all solvent emissions, we supplement the values actually measured by the customer with a large number of plant-related indicators, like rinsing operations or volume flows. Added to this is information from the customer like the first run rate as well as a variety of further assumptions, for example about paint details. We use this data to illustrate specific technology-based options for scenarios involving different limits. For each individual measure we evaluate how many grams of VOC it will save the customer, what this investment will cost, and the return-on-investment they will achieve with the saving on materials. Then we prioritize all solutions into an implementation plan and, in a final step, add shutdown planning. This outlines the possible time windows in which conversions are actually possible, without affecting ongoing production. The customer therefore benefits from an individual VOC roadmap.
What options do operators have to reduce the amount of VOC produced during application?
Frank Herre: We at Dürr focus on innovative application technologies that ensure VOC emission reduction starts right from the paint booth by using less paint and solvent in the first place. The overhead for these modifications is relatively low and delivers a return on investment. For example, replacing an existing EcoGun air atomizer with the → EcoBell3 Ci high-speed rotating atomizer in base coat interior painting reduces the VOC load by 65 ml per unit. The running costs decrease because 540 ml less paint per body is used. Another example is the use of a linear color changer, which reduces paint losses from the 45 ml currently standard in the industry up to 120 ml in the worst case to just 10 to 15 ml per color change. This saves up to 84 ml of VOC per unit. Other very effective ways of avoiding VOCs are automatic → atomizer cleaning equipment and new flushing technologies as well as making the change to the VOC-free purging medium EcoFlush Zero, which cleans very effectively even when used in small quantities. However, it is often the clear coat booth that is responsible for the greatest VOC load. Around the world, almost exclusively solvent-based paints and purge fluids are used here. Independently of the actual paint application, the use of the latest atomizer cleaning and collection equipment can dramatically reduce VOC contamination here too. All rinsing and color change operations can be discharged without substantial quantities getting into the booth air.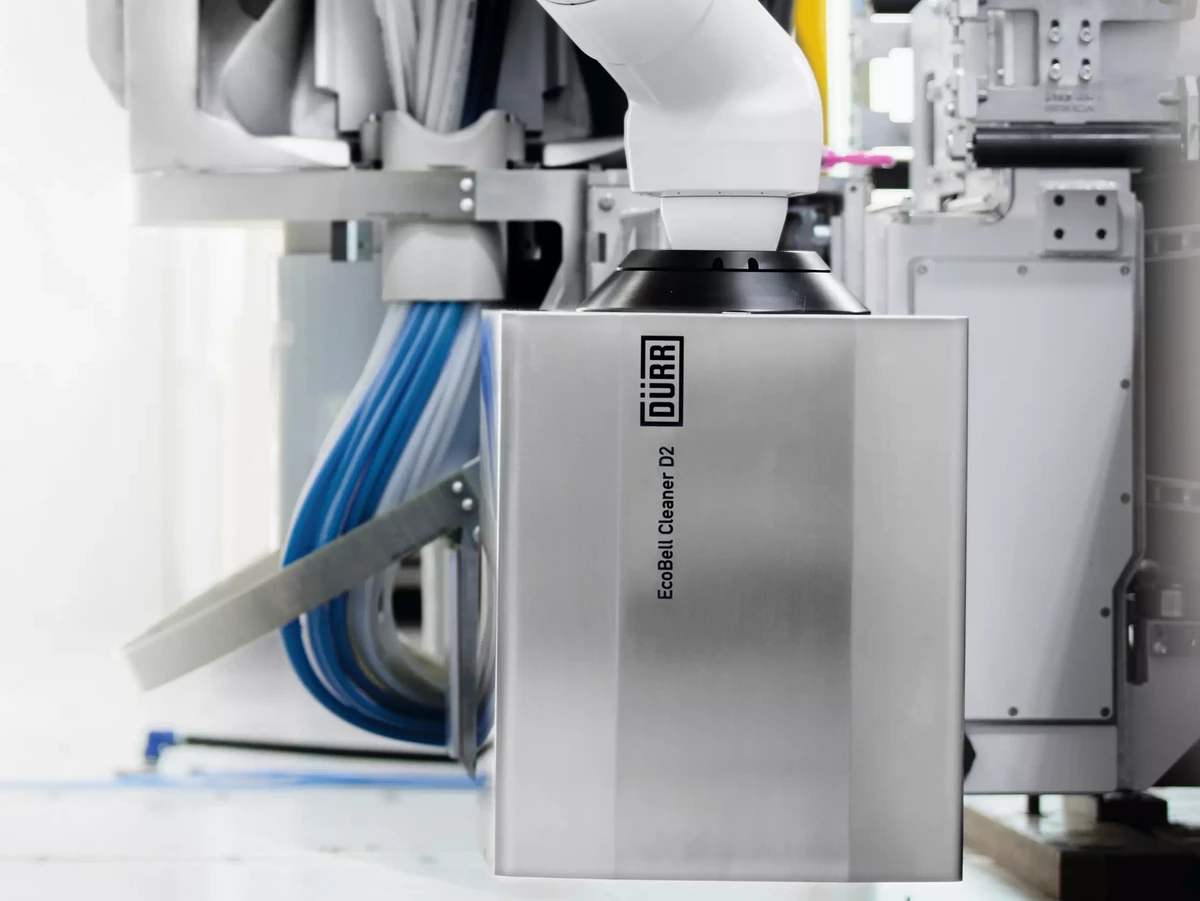 What other adjustments can be made?
Uwe Matthies: When it comes to plant technology, dry separation systems are the best way of reducing VOCs. This technology enables a high percentage of the process air to be reused in an air recirculation system, which reduces the exhaust air volume. The exhaust air can then undergo adsorptive concentration and be purified using the most effective method. The fully automatic filter system → EcoDryScrubber is especially environmentally friendly and meets very strict limits for dust emissions. Like the semi-automatic dry separation system → EcoDry X, it has a very low exhaust air volume flow that can be reduced in such a way that all of the booth exhaust air can be cleaned cost-effectively.
How much more can VOC emissions actually be reduced?
Uwe Matthies: The final link in the process chain is exhaust air purification, which removes solvents from the exhaust air using adsorption-based concentration or through → recuperative or → regeneration thermal oxidation. Our CO2-neutral solutions also come in here. If we include all the solvents that occur in a paint shop and all reduction measures, it is technically possible to reduce the pollutants and the VOC content in the exhaust air by 95 percent on average.
What do you recommend plant operators do in the current situation to prepare for the upcoming tightening of the VOC limits?
Frank Herre: No two paint shops are the same, therefore there are no one-size-fits-all solutions either. Instead we need a perfectly tailored bespoke solution that fits the individual processes and the paints used. Our ability to tailor this bespoke solution to our customers comes from the fact that we bring together all the necessary competencies in application, plant and exhaust air purification technology. We use this expertise to develop a tailored solution together with our customers. With this solution, our customers are optimally prepared and know how they can operate their existing plants economically and safely in the future also – despite more stringent VOC limits.
The new tightening of the VOC limits is forcing plant operators to reduce VOC emissions in their existing plants. This interview describes how Dürr works with customers to tailor bespoke solutions for this. However, this goes beyond VOC reduction. The Dürr expert team will be happy to also work out a custom action plan to save energy and reduce CO2 emissions.

Corinna Maier
Dürr Systems AG
Carl-Benz-Str. 34
74321 Bietigheim-Bissingen
Germany

Uwe Matthies
Dürr Systems AG
Carl-Benz-Str. 34
74321 Bietigheim-Bissingen
Germany

Frank Herre
Senior Manager
Process Development/Application Technology
Dürr Systems AG
Carl-Benz-Str. 34
74321 Bietigheim-Bissingen
Germany