Floor conveyors for final assembly
Dürr offers a large number of floor conveyor systems for a variety of requirements in final assembly.
Skillet platforms with an integrated lifting device permit an optimal working level in terms of accessibility and ergonomics for every work section. Work can be carried out on bodies while the workers are continuously transported together with the work platform at low speed.
This is the prerequisite for a precisely coordinated production flow, which is indispensable in modern just-in-sequence production. Here, too, Dürr supplies individual solutions, e.g. platforms with up to five lifting tables or particularly low designs.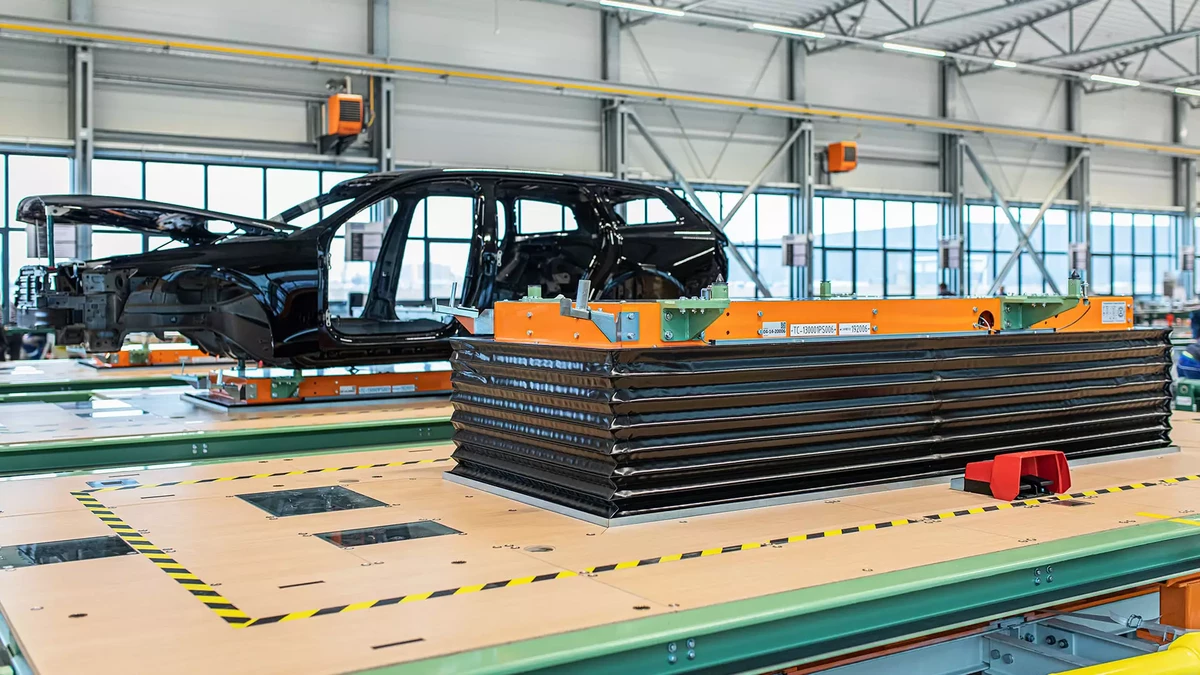 The bodies are transported on roller beds for connections from the paint shop and from the decoupling buffer. The elements are identical to those in the paint shop area. Roller bed systems are suitable for skid transport, pre-assembly and marriage in final assembly.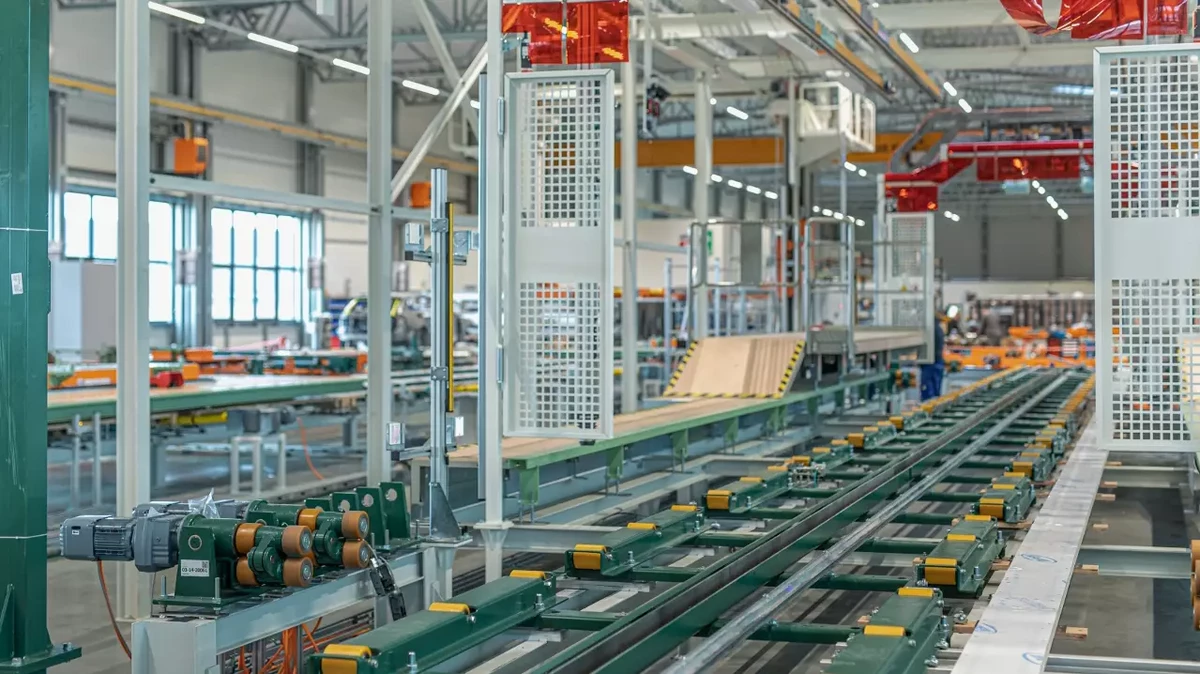 Dürr offers a wide range of slat conveyors. Their modular design makes them suitable for a wide variety of applications. They are used to transport not only workers but also bodies with wheels. Upon customer request, Dürr supplies one- or two-strand plastic or steel slat versions. Special versions in stainless steel, e.g. for the water test, are also available. Slat conveyors are characterized by robust chain drives and a high resistance to moisture, dirt and high temperatures.
This technology is used as a man-rider conveyor or to transport car bodies. The benefit of plastic link bands is that they are low-maintenance, and on account of being contamination-resistant, ideally suited for use in wet areas.