Dynamic driving test – Roll/Brake/ABS test stand x-road
The roll/brake/ABS test stand x-road offers the possibility to carry out a dynamic driving test, as well as a control unit parameter set-up and testing of front, rear and 4-wheel drive cars in the End of Line area.
Roller test stand for all front, rear and four wheel drive cars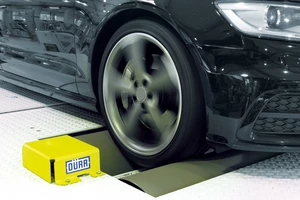 The x-road system essentially comprises 4 roller sets accepting the vehicle wheels. Each roller set is coupled with a vector-controlled three-phase motor. Frequency converters individually drive the motors via motors or generators and any surplus energy is fed back into the grid.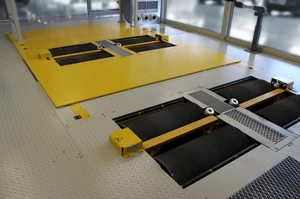 The x-road combines highly reliable system technology with precise measuring technique. The quality of the measured values is thoroughly checked before delivery, supported by the x-cal measuring system, which has been developed especially for this purpose.