Somac® G4 Blue Filling Adapter
Efficient, ergonomic and maitenance-friendly
The future of filling for vehicle systems on your assembly line is here: our filling adapter is the technological core of any filling station and has significant impact on the filling quality and process time, especially for vacuum-pressure filling. It is also the filling station component with the highest wearing potential. The 4th generation of Somac® filling adapters sets new standards for efficiency, ergonomics and ease of maintenance.
Your benefits
Up to 20% faster
20% lighter on average
Sets new standard for ergonomics
Encapsulated electronic modules
Easier maintenance
By combining new materials and state-of-the-art manufacturing processes, we have created a groundbreaking design that boasts minimal weight and maximum functionality. The G4 Blue Adapter from Dürr Somac is up to 20% faster thanks to its optimized fluid flow geometry. The special valves ensure exceptional fluid flow rates during evacuation and filling. What's more, the adapters have been specially designed to adapt to each vehicle container, giving the operator optimum flexibility.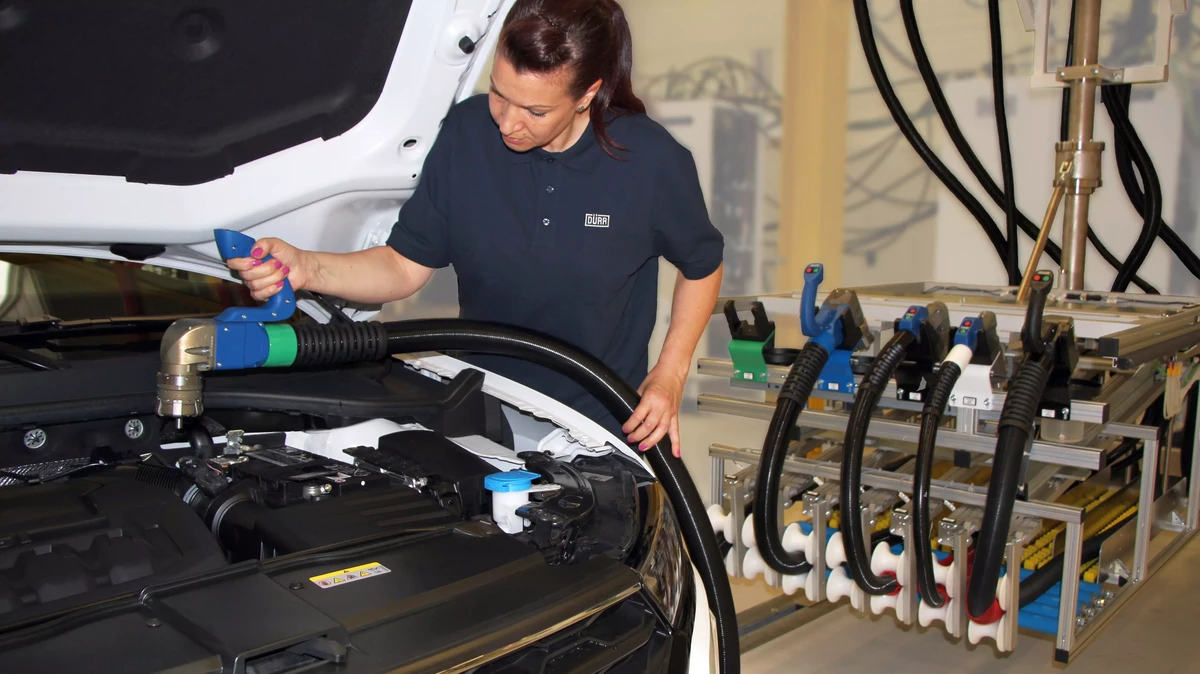 The adapter is the key tool for all filling station operators: without it, they cannot connect the vehicle system to the filling station. The minimal weight and ergonomic handle position of the filling adapter reduce the physical strain on the operator and allow them to operate it using just one hand.
Our G4 Blue handles set new standards for ergonomics. There are two interchangeable types available to suit the operator's position when they are connecting the vehicle system. What's more, new materials, rounded edges and an oval handle shape improve the handling significantly.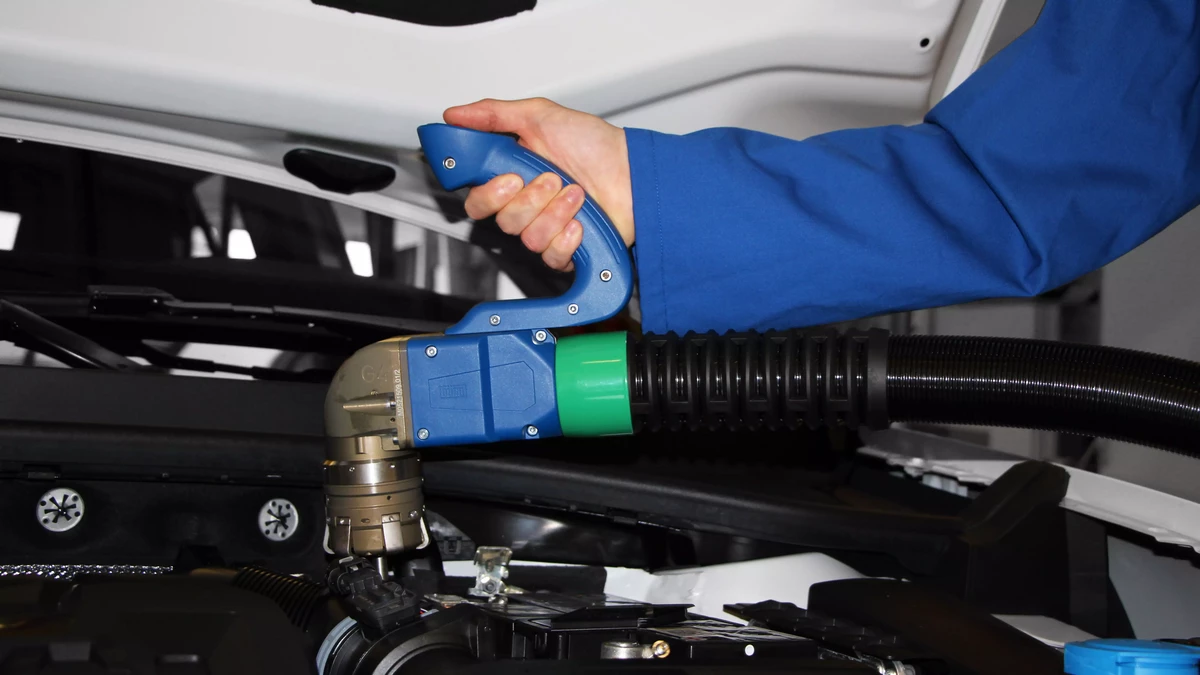 The quality of our G4 Blue Adapter is clear to see in its durability, clamshell handles, digital maintenance solutions and the fact that components can be easily replaced. The adapter head consists of a coated aluminum alloy for reduced weight and scratch resistance. It is also highly robust thanks to humidity-proof electronic components and cable connections.
The integrated electronics in the G4 Blue filling adapter enable stored data to be read and saved for further processing. The G4 Blue Access Software that is included in delivery enables remote monitoring for all connected adapters via the filling station network.

Functions
Testing and fault detection
Firmware upload
Visualization of configuration and calibration data
Visualization of factory settings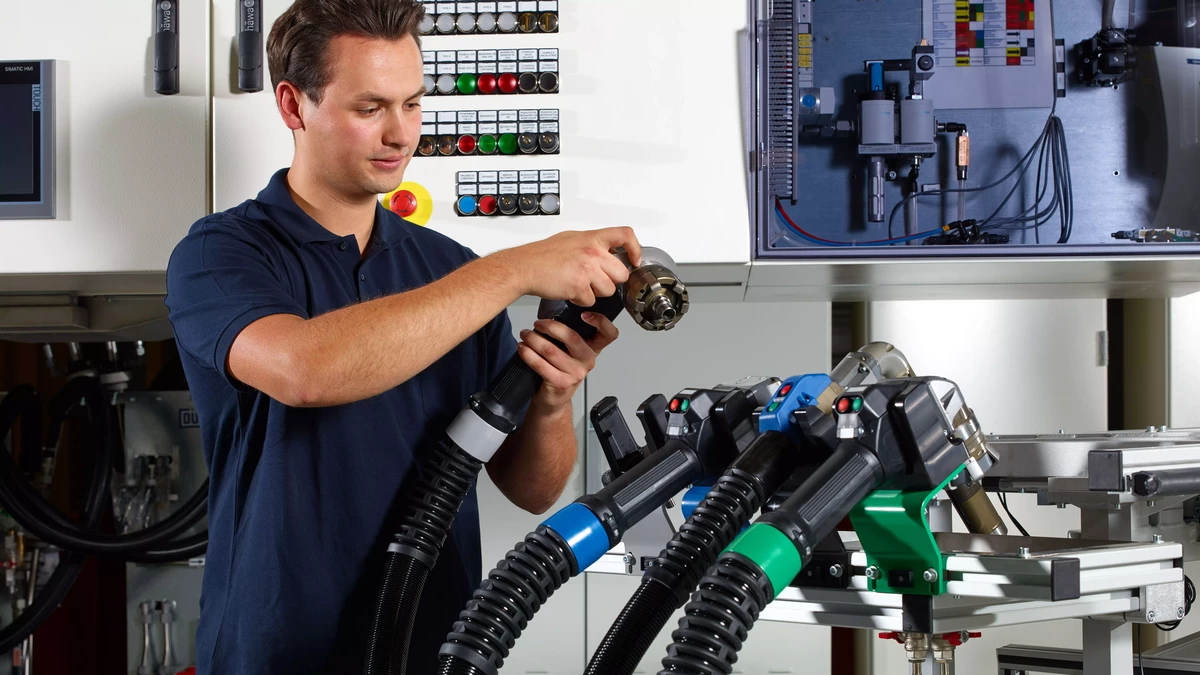 G4 Blue Advanced Software
In addition to the access functions, the G4 Blue Advanced Software supports the maintenance team during sensor calibration, logging maintenance data and enables them to reset the process cycle counter. This means the sensors can be calibrated very precisely and separately from the filling station. Maintenance and calibration work can be easily documented in the adapter control system with a date and signature.
The 4th generation of Somac® filling adapters is available for all filling media. We recommend using the Mobile Adapter Tester (MAT) is recommended for offline sensor calibration.